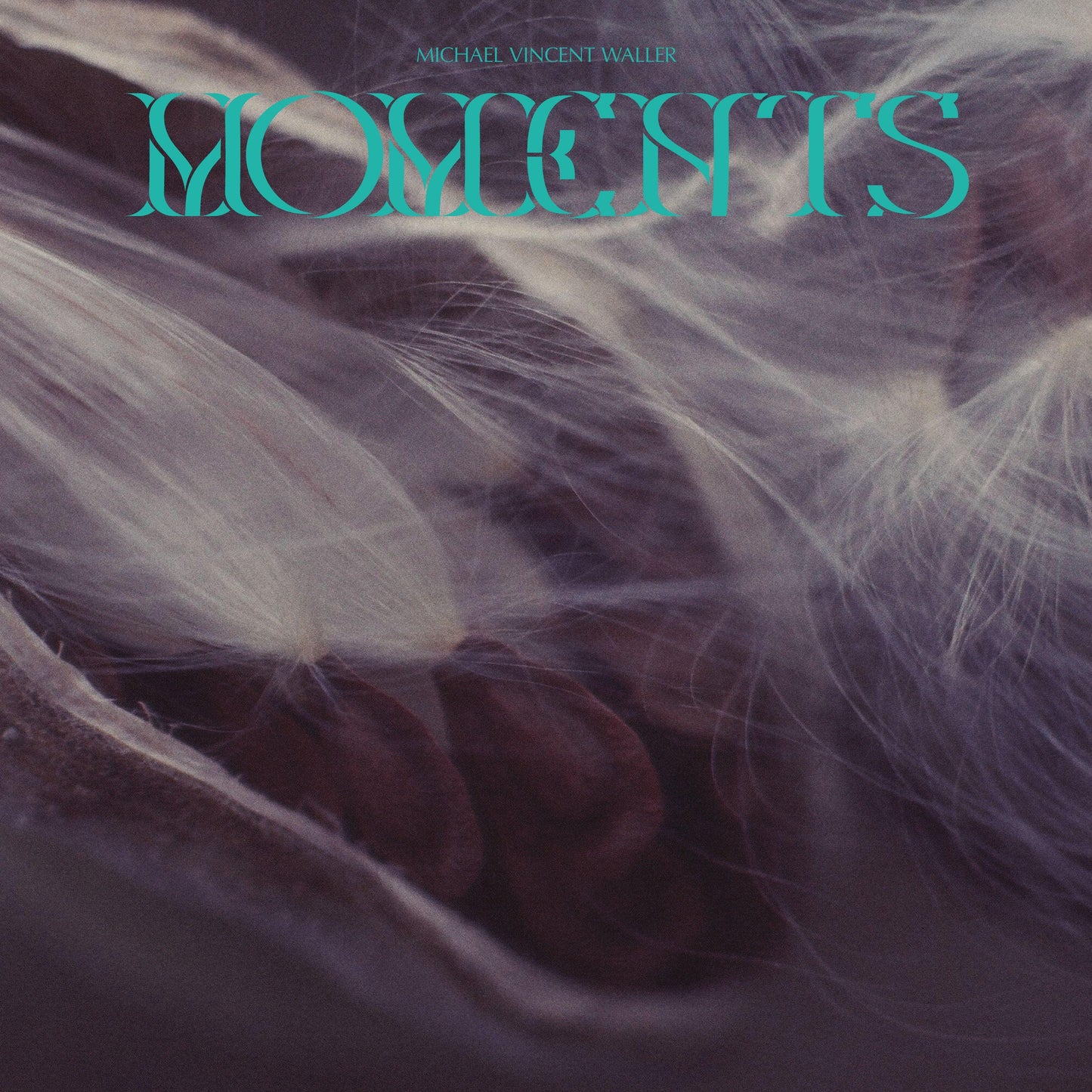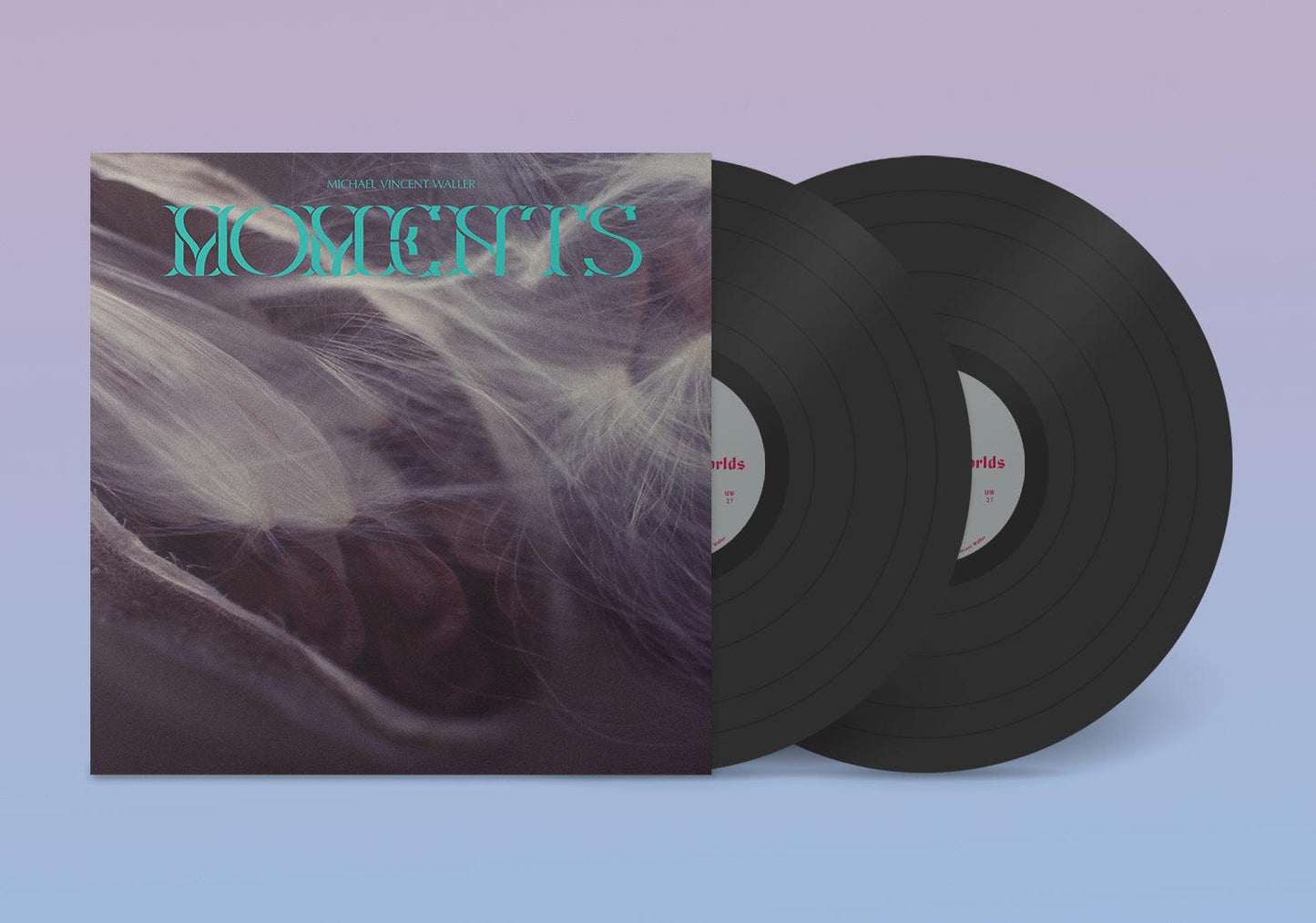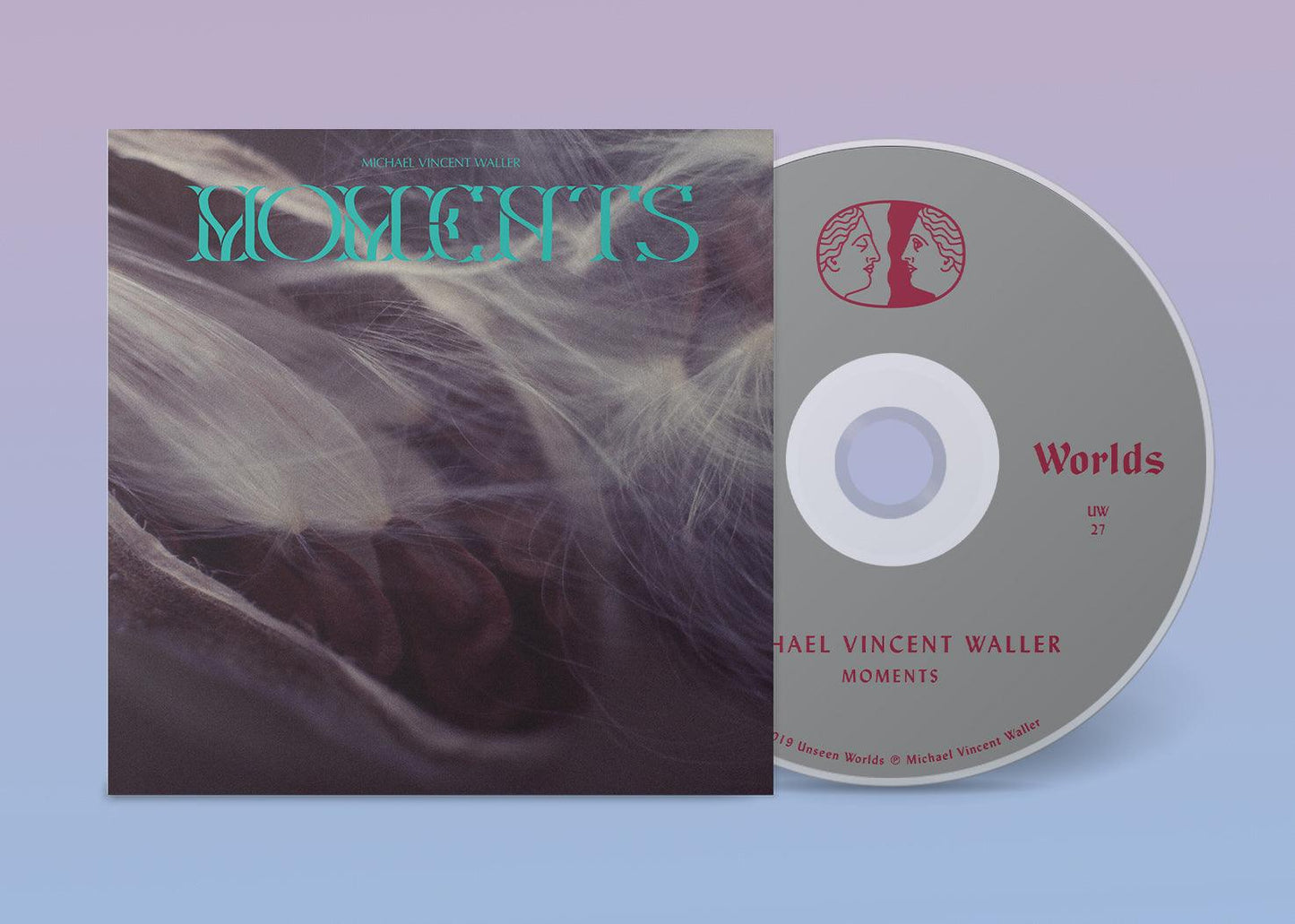 In essence, the sound of the piano comes in two parts: its attack and its decay. The striking of a hammer is followed by the resonance of a string or strings. (Much the same might be said about the vibraphone, as it happens.) This dual quality of sound comes to mind when listening to Moments by New York-based composer Michael Vincent Waller. Performed by pianist R. Andrew Lee and vibraphonist William Winant, Moments − his third album, following Trajectories (Recital, 2017) and The South Shore (XI, 2015) − draws on Western classical music tradition in its most archetypal forms through its use of modal melodies, triadic harmonies and metered rhythms. Yet the emotional heart of the music is not in attack, but resonance. The afterlife of sounds. Those elements that can't be grasped and placed into easy historical categories. Behind his surface attacks Waller finds hazy, edgeless zones that draw us downwards, into introspection – an "inward gaze." Waller's music is often compared to that of Erik Satie, and there is certainly something Satie-like in its concision, its subtle asymmetries and its lack of ornament. But where Satie's Gnossiennes, Nocturnes and Gymnopédies were blank canvases, deliberately signifying nothing, Waller's pieces are vessels to be filled. That is partly an effect of titles: Waller's pieces on this disc are all 'moments' of autobiographical poignancy – memorials, birthdays, homecomings; friends, teachers, family members. We are clearly invited to invest certain emotional expectations into these sounds.

Liner notes by Tim Rutherford-Johnson and "Blue" Gene Tyranny. Mastered by Denis Blackham for digital and compact disc. Mastered and cut for vinyl by Rashad Becker. Cover art by Phill Niblock with graphic design by Robert Beatty.
Track List
DIGITAL TRACK LIST
1. For Papa (2018) 2:26
Return from L.A. (2018)
2. I 1:59
3. II 1:32
4. III 1:22
5. IV 1:58
6. Divertimento (2018) 3:43
7. For Pauline (2016) 3:16
8. Jennifer (2018) 3:29
Nocturnes (2018)
9. No. 1 5:58
10. No. 4 4:55
Love (2018)
11. I. Valentine 1:58
12. II. Baby's Return 2:46
13. III. Images 1:42
14. IV. Sizing 1:02
15. Roman (2017) 5:21
16. Stolen Moments (2018) 3:08
17. Vibrafono Studio (2012) 4:52
18. Bounding (2017) 5:12

total running time 56:48
Credits
Composition: Michael Vincent Waller
Piano: R. Andrew Lee
Vibraphone: William Winant
Production: Tommy McCutchon, Michael Vincent Waller
Digital Master: Denis Blackham at Skye Mastering
Vinyl Master and Cut: Rashad Becker at Dubplates & Mastering, Berlin
Mixing: Charles Mueller, Ryan Streber, Tommy McCutchon at Oktaven Audio, Mt Vernon, NY
Editing: Charles Mueller, R. Andrew Lee, William Winant
Recording: Jon Robertson, at University of Missouri-Kansas City on the Richard Cass Memorial
Steinway in White Hall, September 13-14/November 3, 2018 (Tracks 1-10, 15-16, 18);
Les Stuck, at Mills College in the Jeannik Méquet Little eld Concert Hall, December 21, 2018 (Tracks
11-14, 17), with Studio Assistant, Jon Myers.
Cover Photography: Phill Niblock, © 2013
Design: Robert Beatty
Card Insert Drawing: Irene Kopelman
Bio Photography: Tim Saccenti at Setta Studio, artwork by Matthew Shlian
Artist Management: Mia Khan Waller
Special thanks to: Tommy McCutchon, Mia Waller, R. Andrew Lee, William Winant, Phill Niblock, Tim
Rutherford-Johnson, "Blue" Gene Tyranny, Robert Beatty, Irene Kopelman, Tim Saccenti, Dina Chang,
Michael Byron, Richard Garet, Jennifer Waller; in loving memory of Vincent A. Santoro, and Roman Khan.
Michael Vincent Waller is an American composer based in Los Angeles. His music has been described as lyrical and introspective, drawing inspiration from impressionism, post-minimalism and world music.

Waller's practice has been cultivated through private study with La Monte Young and Bunita Marcus. He has released three full length albums: The South Shore (XI), Trajectories (Recital), and Moments (Unseen Worlds).

In collaboration with noted soloists and ensembles including R. Andrew Lee, Stephane Ginsburg, Dante Boon, the S.E.M. Ensemble, and Ensemble Dedalus, Waller's work has been performed at Carnegie Hall, ISSUE Project Room, Roulette, and Palais de Tokyo Museum.