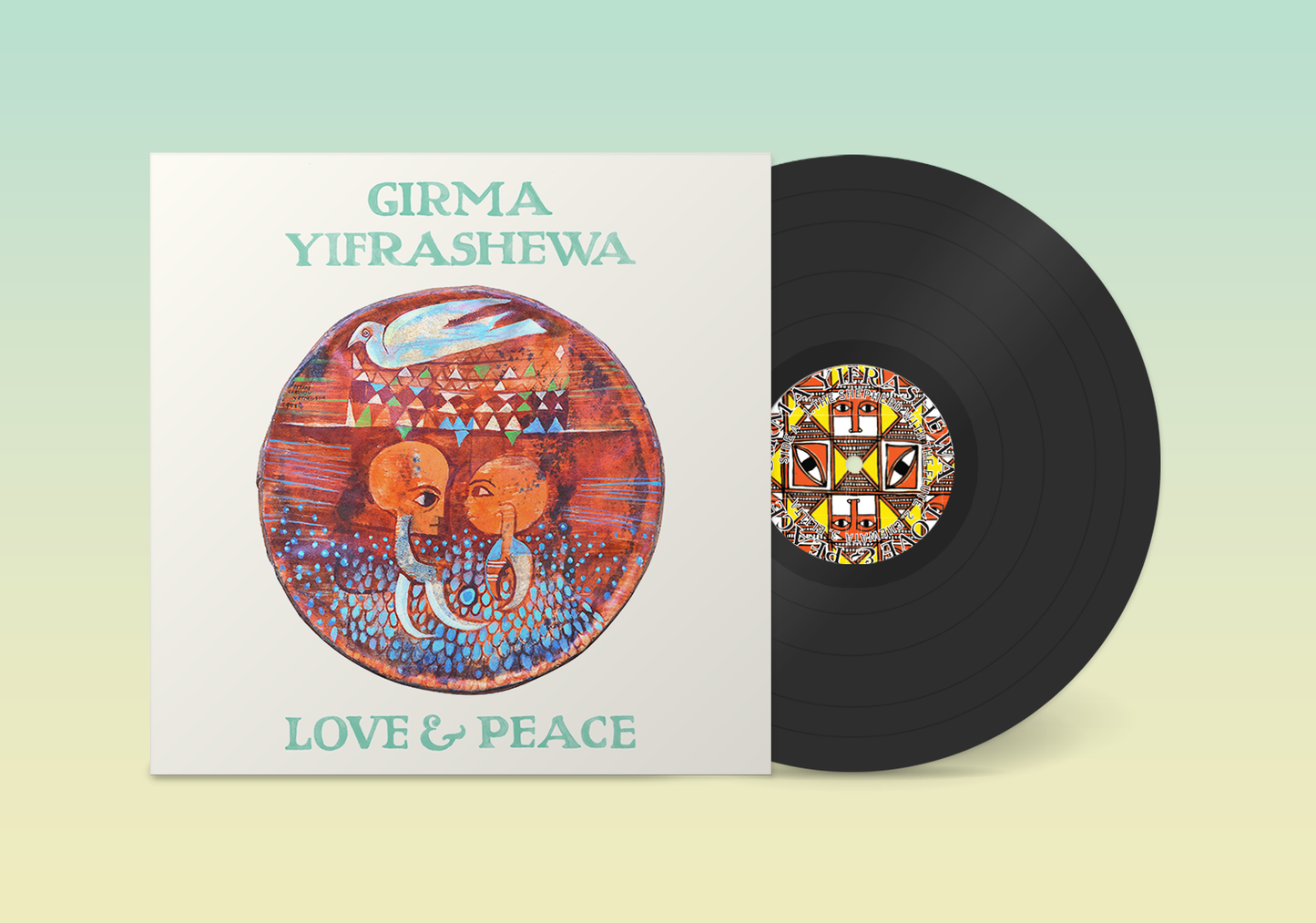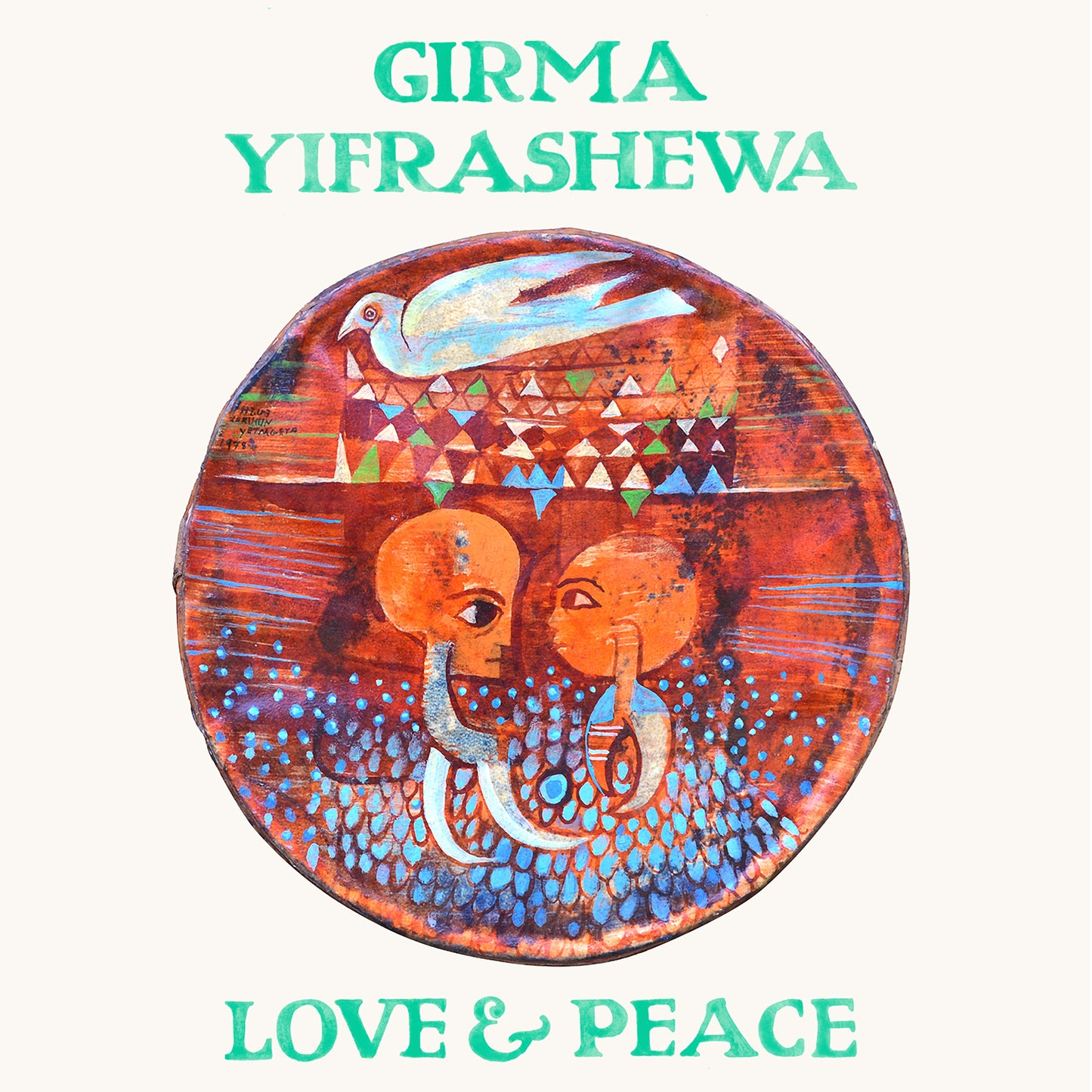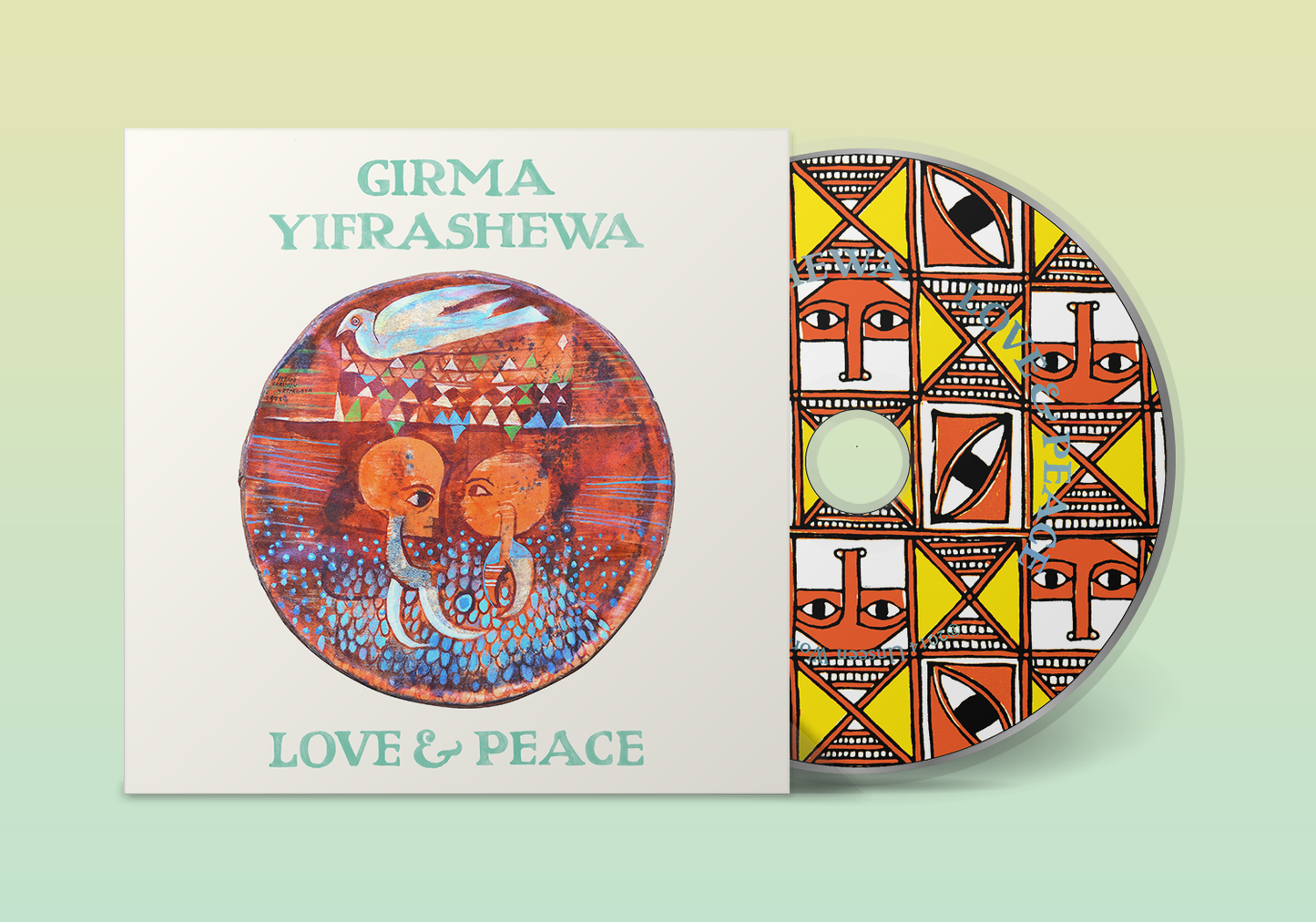 Unseen Worlds presents new recordings of solo piano pieces by Ethiopian composer Girma Yifrashewa, the first release of Yifrashewa's music outside of Africa. Born in Addis Ababa in 1967, Girma Yifrashewa is a worthy new torchbearer of African pianism. His highly personalized approach to the piano likens him to Ethiopian composer Emahoy Tsege Mariam, while his use of Ethiopian pentatonic scale within the Western Art Music format places his compositions in conversation with more academically minded work. Traditionally Ethiopian in melody, cinematic in vision, and deep in beauty, his compositions occupy a lyrical middle ground between classical and jazz that is supremely listenable yet defies easy classification.
Beginning his musical life at a young age with the traditional krar (influenced by Ethiopian folk legends like Kassa Tessema) Girma did not discover the piano until he was sixteen years old. He enrolled quickly thereafter in the Yared Music School, eventually earning a scholarship to study at the Sofia Conservatory in Bulgaria. Despite a short period as a refugee in Italy following communism's demise in Bulgaria and the consequent loss of his scholarship, Girma completed his conservatory training in Bulgaria gathered through charitable organizations in direct recognition of his talents. Following the passing of Ethiopian composer Ashenafi Kebede in 1998, Girma moved beyond his conservatory repertoire and began his career as a composer, penning the composition "The Shepherd With The Flute" - an homage to Kebede's most famous work, "The Shepherd Flutist." Since then, Yifrashewa has established himself a pre-eminent composer of Ethiopia, touring Africa and Europe extensively on cultural commissions. The emotional directness and unique quality of his work make it destined for wider popularity, still.
Press
"a rare and fascinating example of aesthetic adaptation and convergence" - The New York Times
"Gorgeous solo piano studies from Ethiopia... along with a meditative take on jazz that recalls George Winston" - Uncut Magazine
"On his first US release, Love & Peace (Unseen Worlds), Yifrashewa comes off as a fluid hybrid of Erik Satie, Vince Guaraldi, and Matthew Shipp at his most restrained. The performances are tonally rich and subdued, with Yifrashewa's folksy melodies given alternating emphasis—grandiloquent and hushed." - Chicago Reader
"The newest release on Unseen Worlds is a breathtaking collection of solo piano pieces by Ethiopian composer Girma Yifrashewa, who crafts a unique blend of hauntingly melodic works that recall Erik Satie, Keith Jarrett, and Debussy, but filtered through the Ethiopian pentatonic scale, tipping its hat toward the worlds of both jazz and classical music simultaneously. Easily one of the year's most engrossing classical/ambient works, this is vital music by an incredibly gifted composer and musician. Absolute highest recommendation." - Other Music
"A thoroughly engaging set of five solo piano settings ... Adding to the recording's appeal, each of the pieces conveys a satisfying sense of completeness, and to his credit, Yifrashewa consistently opts for emotional directness" - Textura
Track List
LP TRACK LIST
A1. The Shepherd With The Flute (6:48)
A2. Chewata (8:44)
A3. Elilta (6:47)
B1. Sememen (9:21)
B2. Ambassel (8:55)
Credits
Cover art, "Love and Peace" oil on skin (1978) by Zerihun Yetmgeta
የሲዲ ምስል፦ፍቅርና ሰላም በ ዘሪሁን የትምጌታ
Recorded June 9, 2013 at Systems Two, Brooklyn, NY.
ድምፅ ቀረፃ ኒዬርክ ሰኔ 2,2005ዓ.ም በ ሲስተምስ ቱ ብሩክሊን ኒዬርክ
Produced by Tommy McCutchon. Mastered by Scott Hull, Masterdisk
የ ሲዲ ዝግጅት በ ቶሚ ማክሾን፤ ሲዲ ማስተሪንግ በ ስኰት ሁል ማስተርዲስክ
Born in Addis Ababa in 1967, Girma Yifrashewa's life in music began with the Kirar, a harp-like traditional Ethiopian string instrument, at a tender age. He was introduced to piano at the age of 16 when he joined the Yared School of Music in Addis Ababa, and continued his studies at the Sofia State Conservatory of Music in Bulgaria. Despite losing his scholarship after only three years due to the fall of the Communist regime in 1989, Yifrashewa emigrated to Italy where, while under the care of Caritas, his talent and desire to return to his studies in Bulgaria was discovered by the Christian Brothers. Through their support he was able to return to the Sofia Conservatory in 1991, where he graduated with a Masters in Piano under Professor Atanas Kurtev.

It was in Bulgaria that he made an impact as a solo pianist, performing the works of Schumann, Schubert, Chopin and Debussy, throughout the country until his return to East Africa in 1995. He has a preference and well-determined approach to the music of Bach as well as Mozart and Beethoven.

Yifrashewa returned to Ethiopia in 1995, teaching piano at the Yared School of Music until 2001. He received scholarships for short-term specialization courses from the British and German Governments, at the Royal Academy of Music in London (1997) and at the Hochschule fur Music Und Theater in Leipzig (1999). Currently Yifrashewa works to promote Ethiopian and Classical Music throughout the continent and beyond. Girma has held many concerts both in Ethiopia and outside not only on his international tours (solo tour and with Ethiopian vocalists), but also on separate invitations sent to him (Egypt, Djibouti, Rwanda, Burundi, Kenya, Uganda, Mauritius, Mozambique, Zimbabwe, Namibia, Lesotho, South Africa, Seychelles, Zambia, Malawi, Bulgaria, Italy, Germany, United Kingdom, France, Australia, USA).

In October 2009, Yifrashewa was invited for the International Symposium and Festival in The USA "Africa Meets North America" at the University of California Los Angeles (UCLA). He returned to the United States in the Summer of 2013 for concerts with Issue Project Room in Brooklyn and Non Sequitur in Seattle, thanks in part to support from Unseen Worlds Records, which garned Girma a positive review from The New York Times.