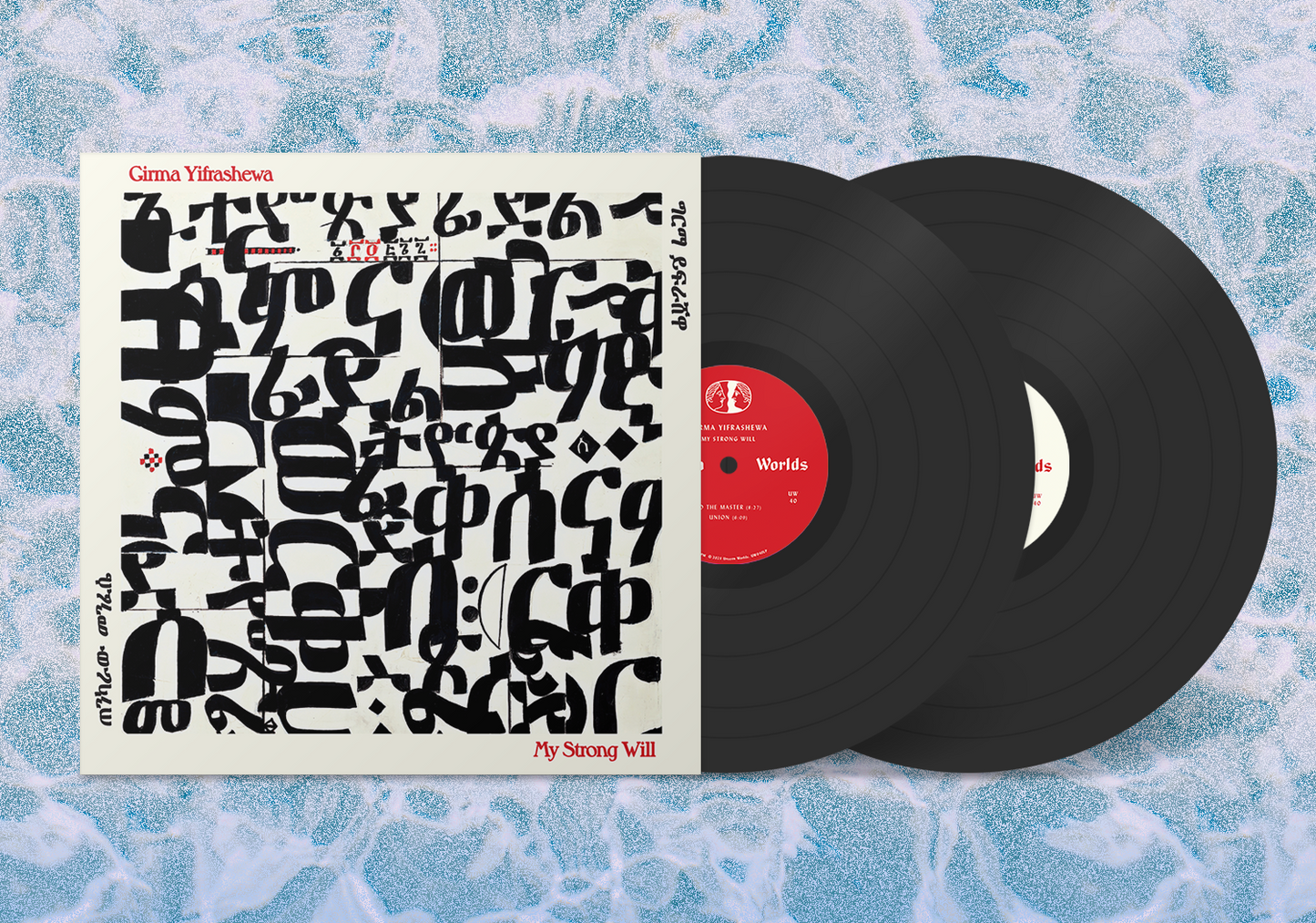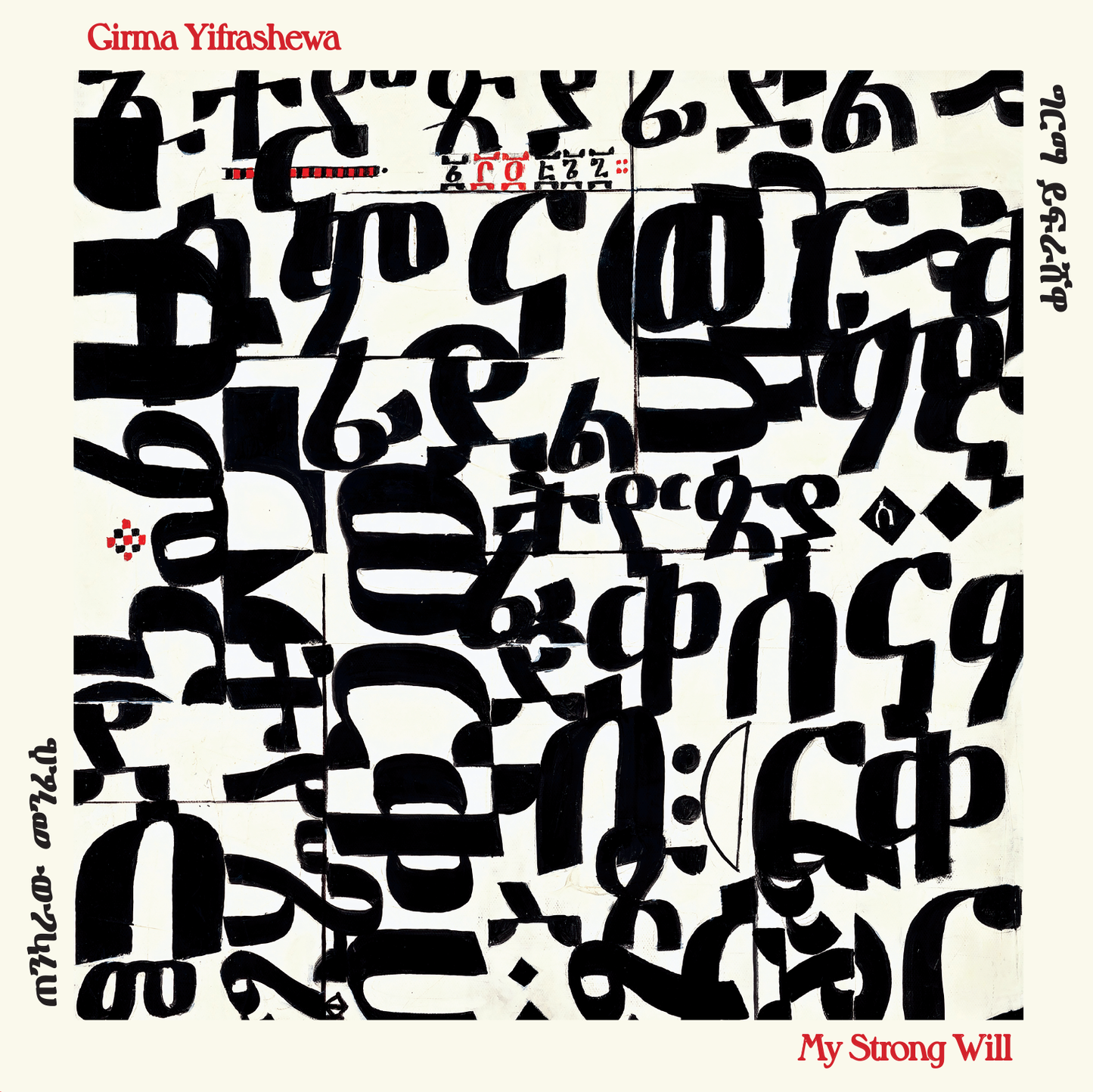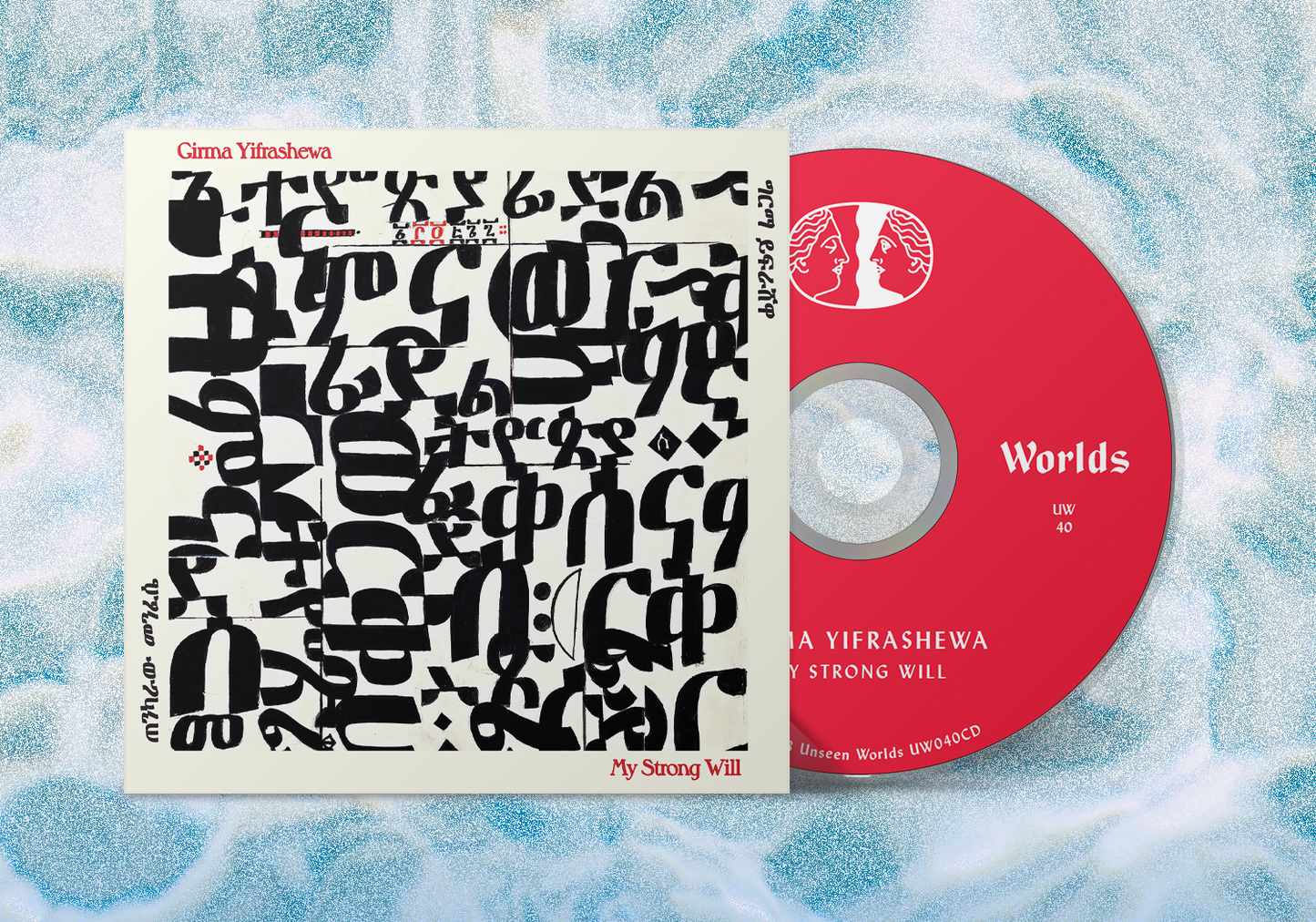 Track List
2LP TRACK LIST
A1. To The Master (08:27)
A2. Union (06:09)

B1. Hope (09:53)
B2. Forgiveness (09:56)

C1. Blues (10:26)

D1. My Strong Will (07:09)
D2. The Shepherd with the Flute (08:50)

Credits
Girma Yifrashewa, Piano; Valentin Toshev, Viola; Ivaylo Danailov, Violin; Mihail Zhivkov, Clarinet; Victor Traykov, Cello. Recorded by Pavel Stephanov in 2013 at National Academy of Music, Sofia, Bulgaria.

"The Shepherd with the Flute", performed by the Sofia Philharmonic Orchestra under the direction of Dian Tchobanov, Conductor; Ventsi Mitsov, Orchestration. Recorded 2005 at Zala Bulgaria, Sofia, Bulgaria. Mastered by Pavel Stephanov and Cut by Andreas Lubich.

Artwork by Wosene Worke Kosrof, WordPlay (2002), 18" x 18". Design by D. Norsen.
Born in Addis Ababa in 1967, Girma Yifrashewa's life in music began with the Kirar, a harp-like traditional Ethiopian string instrument, at a tender age. He was introduced to piano at the age of 16 when he joined the Yared School of Music in Addis Ababa, and continued his studies at the Sofia State Conservatory of Music in Bulgaria. Despite losing his scholarship after only three years due to the fall of the Communist regime in 1989, Yifrashewa emigrated to Italy where, while under the care of Caritas, his talent and desire to return to his studies in Bulgaria was discovered by the Christian Brothers. Through their support he was able to return to the Sofia Conservatory in 1991, where he graduated with a Masters in Piano under Professor Atanas Kurtev.

It was in Bulgaria that he made an impact as a solo pianist, performing the works of Schumann, Schubert, Chopin and Debussy, throughout the country until his return to East Africa in 1995. He has a preference and well-determined approach to the music of Bach as well as Mozart and Beethoven.

Yifrashewa returned to Ethiopia in 1995, teaching piano at the Yared School of Music until 2001. He received scholarships for short-term specialization courses from the British and German Governments, at the Royal Academy of Music in London (1997) and at the Hochschule fur Music Und Theater in Leipzig (1999). Currently Yifrashewa works to promote Ethiopian and Classical Music throughout the continent and beyond. Girma has held many concerts both in Ethiopia and outside not only on his international tours (solo tour and with Ethiopian vocalists), but also on separate invitations sent to him (Egypt, Djibouti, Rwanda, Burundi, Kenya, Uganda, Mauritius, Mozambique, Zimbabwe, Namibia, Lesotho, South Africa, Seychelles, Zambia, Malawi, Bulgaria, Italy, Germany, United Kingdom, France, Australia, USA).

In October 2009, Yifrashewa was invited for the International Symposium and Festival in The USA "Africa Meets North America" at the University of California Los Angeles (UCLA). He returned to the United States in the Summer of 2013 for concerts with Issue Project Room in Brooklyn and Non Sequitur in Seattle, thanks in part to support from Unseen Worlds Records, which garned Girma a positive review from The New York Times.