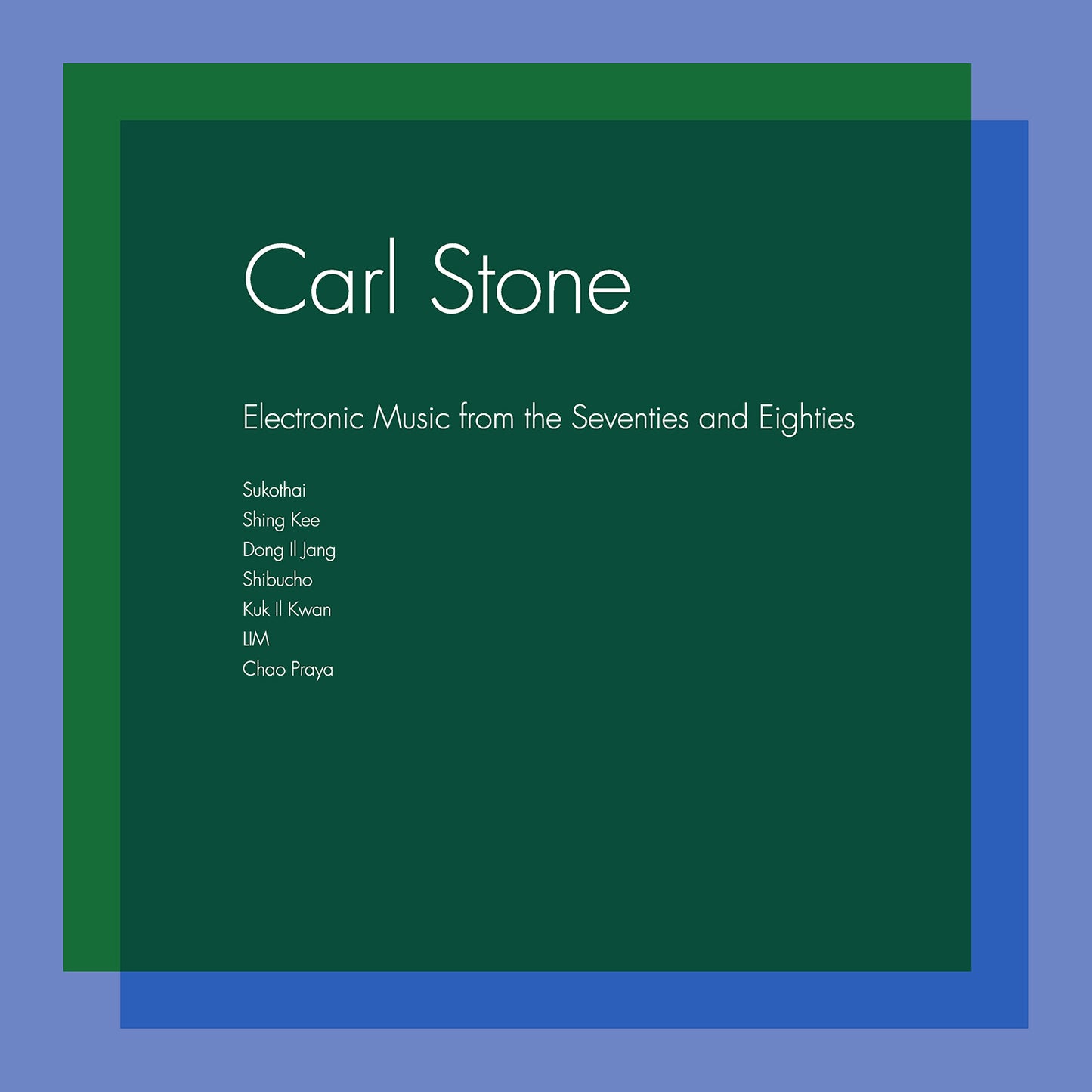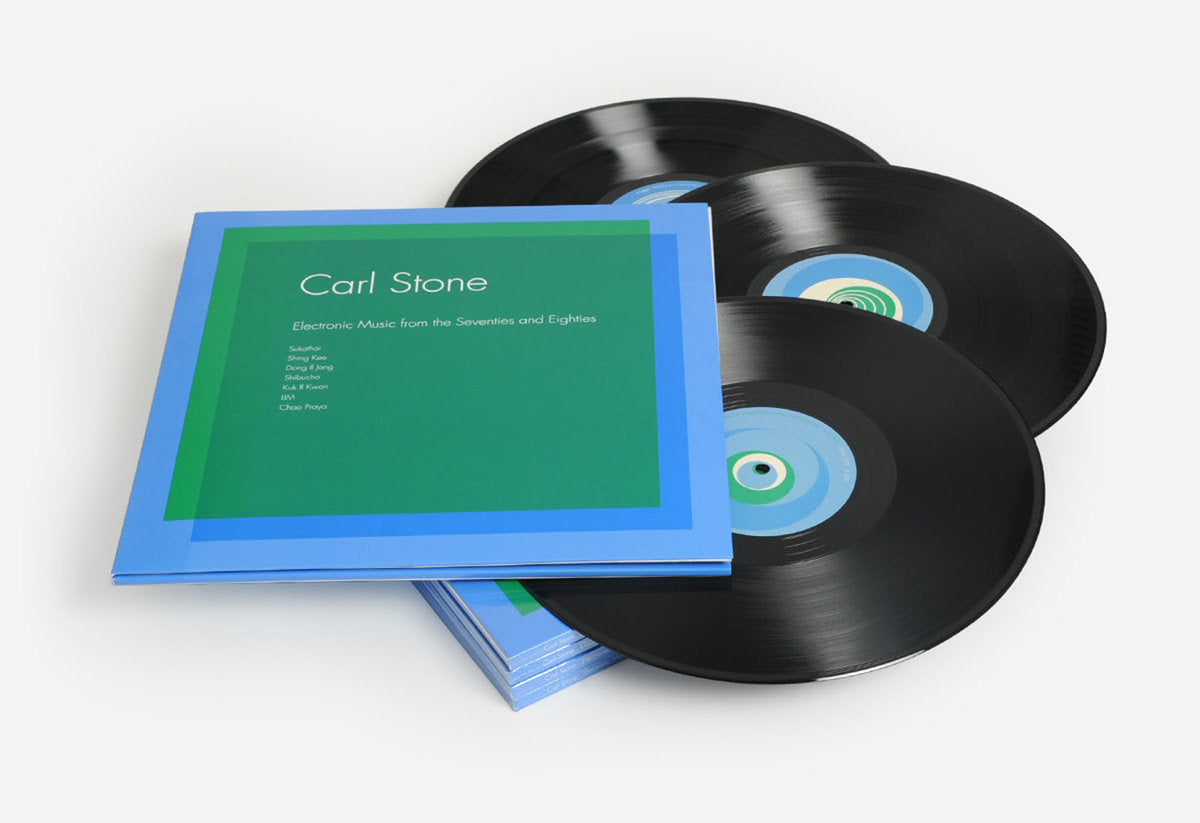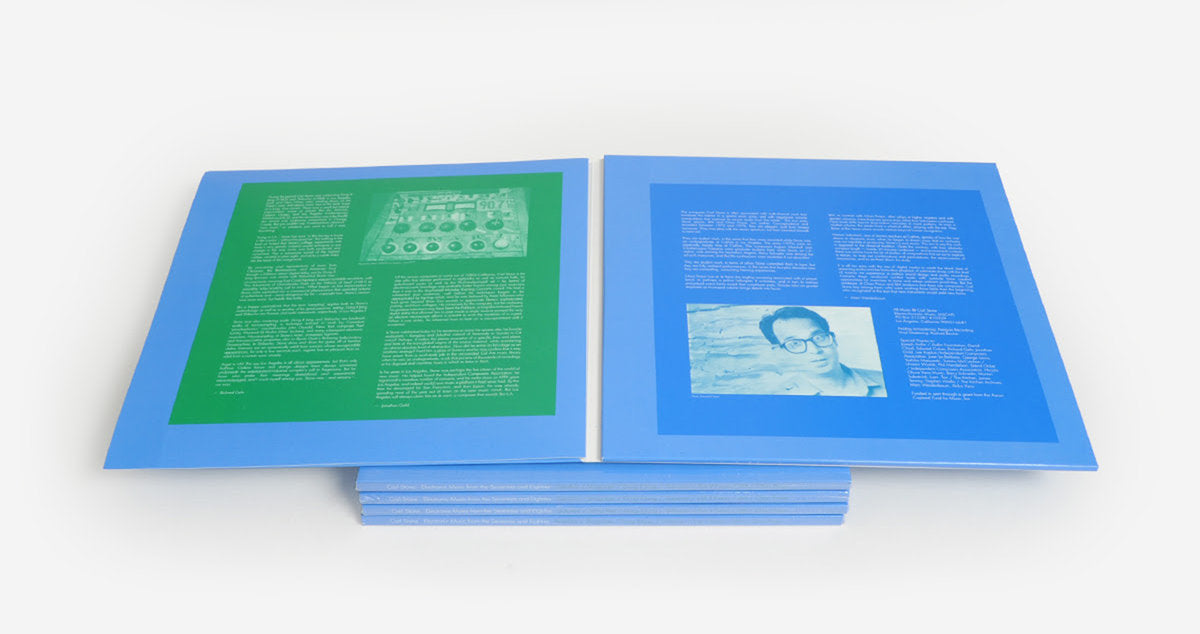 This 3LP set contains a selection of seven early works by American composer Carl Stone, all previously unpublished except for "Shing Kee," which appeared on the 1992 New Albion CD release, Mom's. Notorious, formerly elusive recordings like "Sukothai," "Shibucho," and "Dong Il Jang" exemplify how Stone masterfully guided his art through the transition period when New Music exited the loft scene of the 1970s for a stab at commercial presence in the 1980s, satisfying both impulses by fusing his compositional ambition with systems of live performance that were simultaneously pop savvy, commercial suicide, and technologically and aesthetically forward thinking. His live performance practice, documented here in a carefully restored archival recording of "Kuk Il Kwan" at The Kitchen in 1981, has merged seamlessly with today's computer-driven methods. The earliest works of this collection, "LIM" and "Chao Praya," realized on the Buchla 200, date to the early 1970s while Stone was a student of James Tenney and Morton Subotnick at CalArts, a rare glimpse of Stone working with purely electronic source material. Liner notes by Carl Stone, Jonathan Gold, Richard Gehr, and Marc Weidenbaum accompany on a gatefold sleeve. Download card is included with a digital-only bonus track, "Unthaitled" from 1978. Mastered and cut by Rashad Becker.
"Of the serious composers to come out of 1980s California, Carl Stone is the one who has always performed in nightclubs as well as concert halls, for spiky-haired punks as well as the Ph.D-and-ponytail set – his brand of electro-acoustic bricolage was probably better known among jazz musicians than it was to the blue-haired Monday Evening Concerts crowd." - Jonathan Gold, from the liner notes
Press
"Stone's Electronic Music From the Seventies and Eighties is a missing link, not only in the history of avant-garde and electronic music, but within the entire body of arranged sound (popular or otherwise)." - The Hum
"Stunning …. full of purring drones that at first appear to hardly be moving, only to have them slowly slide and reveal infinite amounts of overtones…lovely, prickly, meditative, and maddening" – Pitchfork
"one of the foremost electroacoustic composers of the last decades" - Massimo Ricci, Touching Extremes
"Head/shoulders above much synth nostalgia" –​ Norman Records
"The eight pieces ….on this three-LP collection of pioneering work by American electro-acoustic composer Carl Stone constitute an oft-mesmerizing two-and-a-half hours…(Shing Kee is) spellbinding." – Textura
"Astounding …dizzying hall-of-mirrors refractions built from tiny fragments of Asian pop, American R&B and classical…. Stone's resourcefulness and originality is unmistakable, and these sounds remain fresh decades later." – Best of Bandcamp Contemporary Classical: November 2016
"It lights up our pleasure centres like a quid in a fruit machine….It's all totally new to us and feels like somebody just opened a big skylight onto our listening lives, flooding us with new sensations……Not to be missed by anyone with a taste for innovative electronic music of the rarest order." – Boomkat
Track List
DIGITAL TRACK LIST
1. Sukothai (1977) (14:31)
2. Shing Kee (1986) (15:37)
3. Dong Il Jang (1982) (20:59)
4. Shibucho (1984) (18:56)
5. Kuk Il Kwan (1981) (28:44)
6. LIM (1974) (12:26)
7. Chao Praya (1973) (07:33)
8. Unthaitled (1978) (28:42) (Digital-Only Bonus Track)
All Music © Carl Stone / Electro-Acoustic Music (ASCAP)
Carl Stone is one of the pioneers of live computer music.  He studied composition at CalArts with Morton Subotnick and James Tenney and has composed electro-acoustic music almost exclusively since 1972. When New Music was exiting the loft scene of the 1970s and entering the more commercial realm of the 1980s, Stone guided his art through that transition period by fusing his compositional ambitions with systems of live performance that were simultaneously pop savvy, commercially suicidal, and technologically forward-thinking.  He moved away from pure electronic sound and was among the vanguard of artists incorporating turntables, early digital samplers, and personal computers into live electronic music composition.  An adopter of the Max programming language while it was still in its earliest development at the IRCAM research center, Stone continues to use it as his primary instrument, both solo and in collaboration with other improvisers.  In addition to his work as a composer, Stone served as Music Director of KPFK-FM in Los Angeles from 1978-1981, director of Meet the Composer California from 1981-1997, and President of the American Music Center from 1992-1995.  He currently divides his time between Los Angeles and Japan, where he retired as a faculty member of the Department of Media Engineering at Chukyo University.