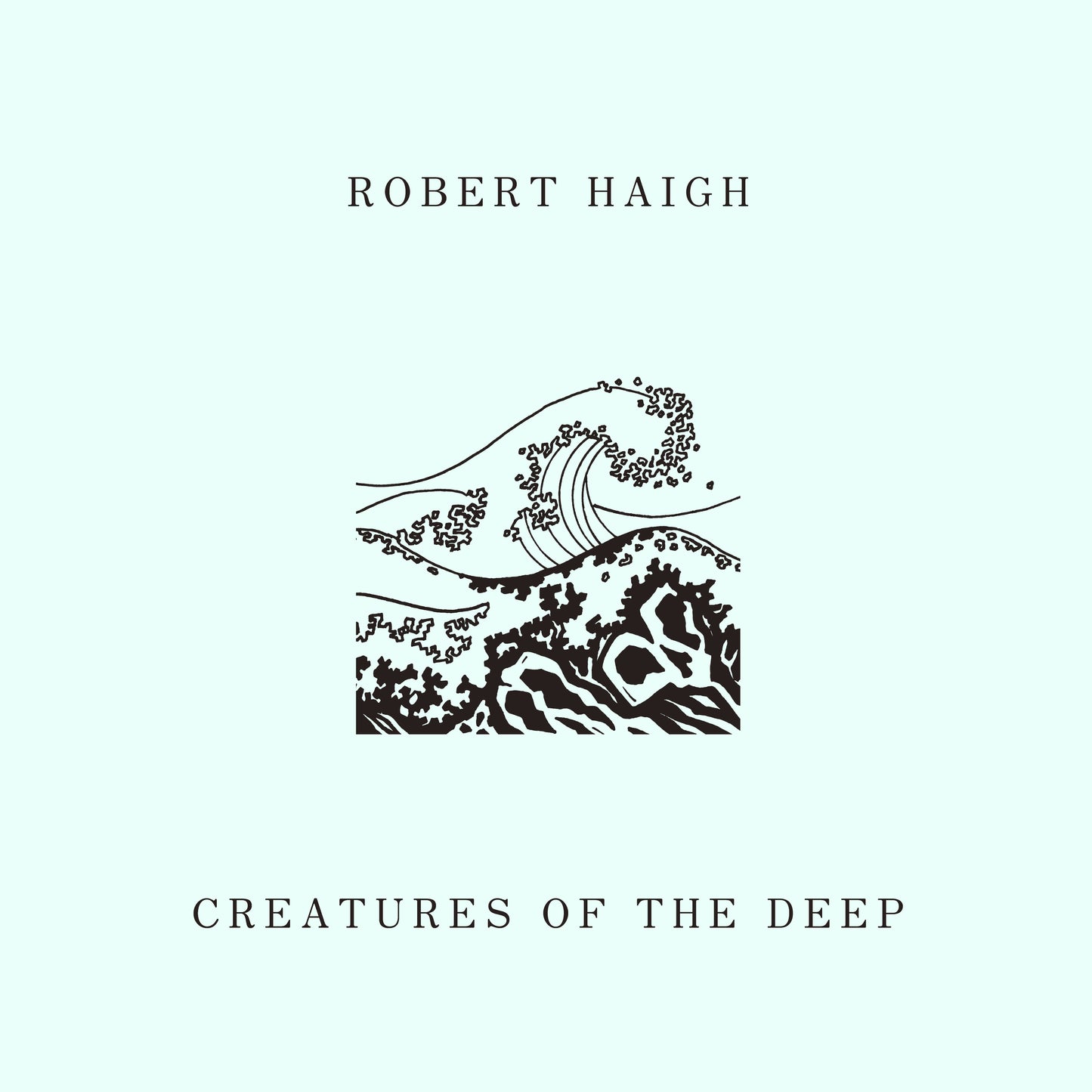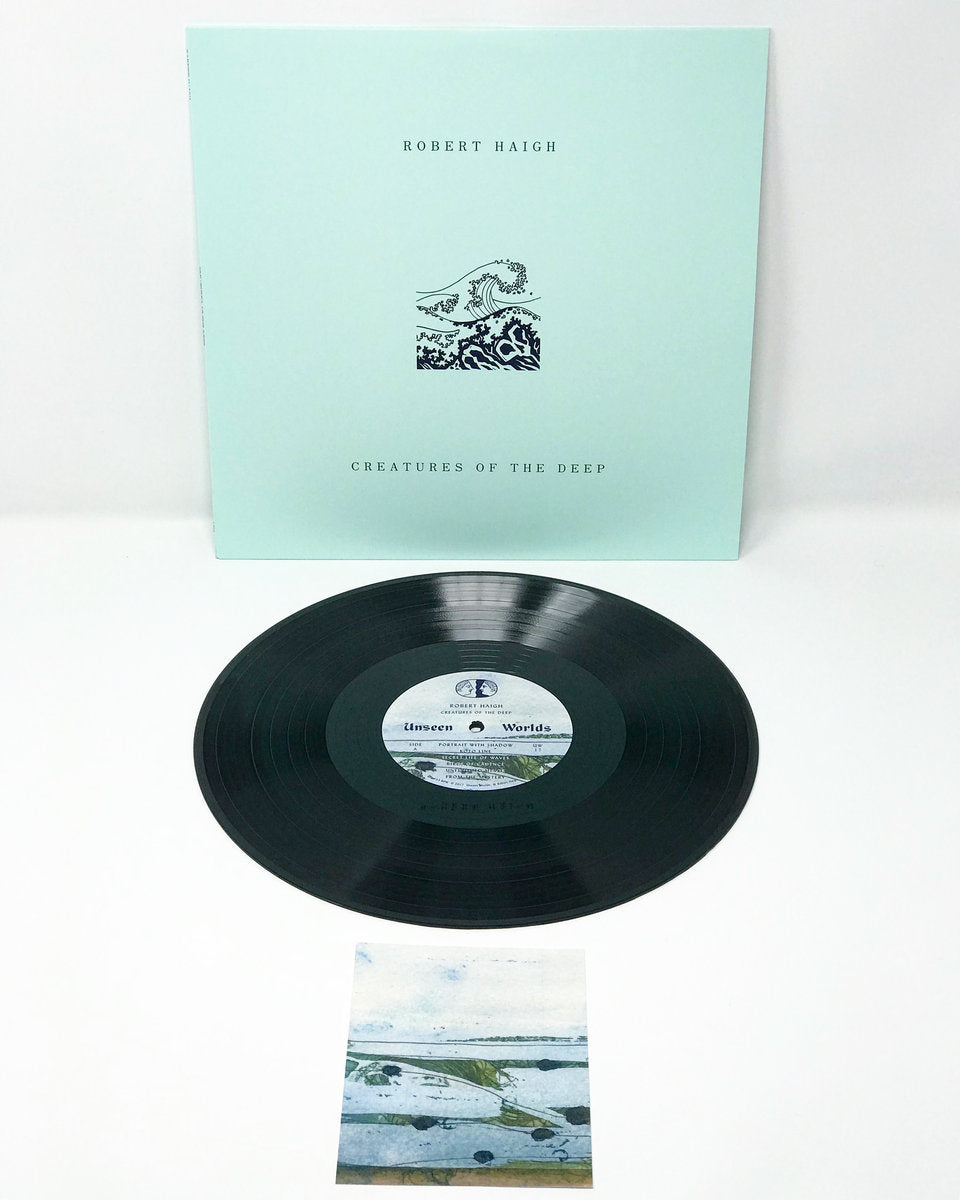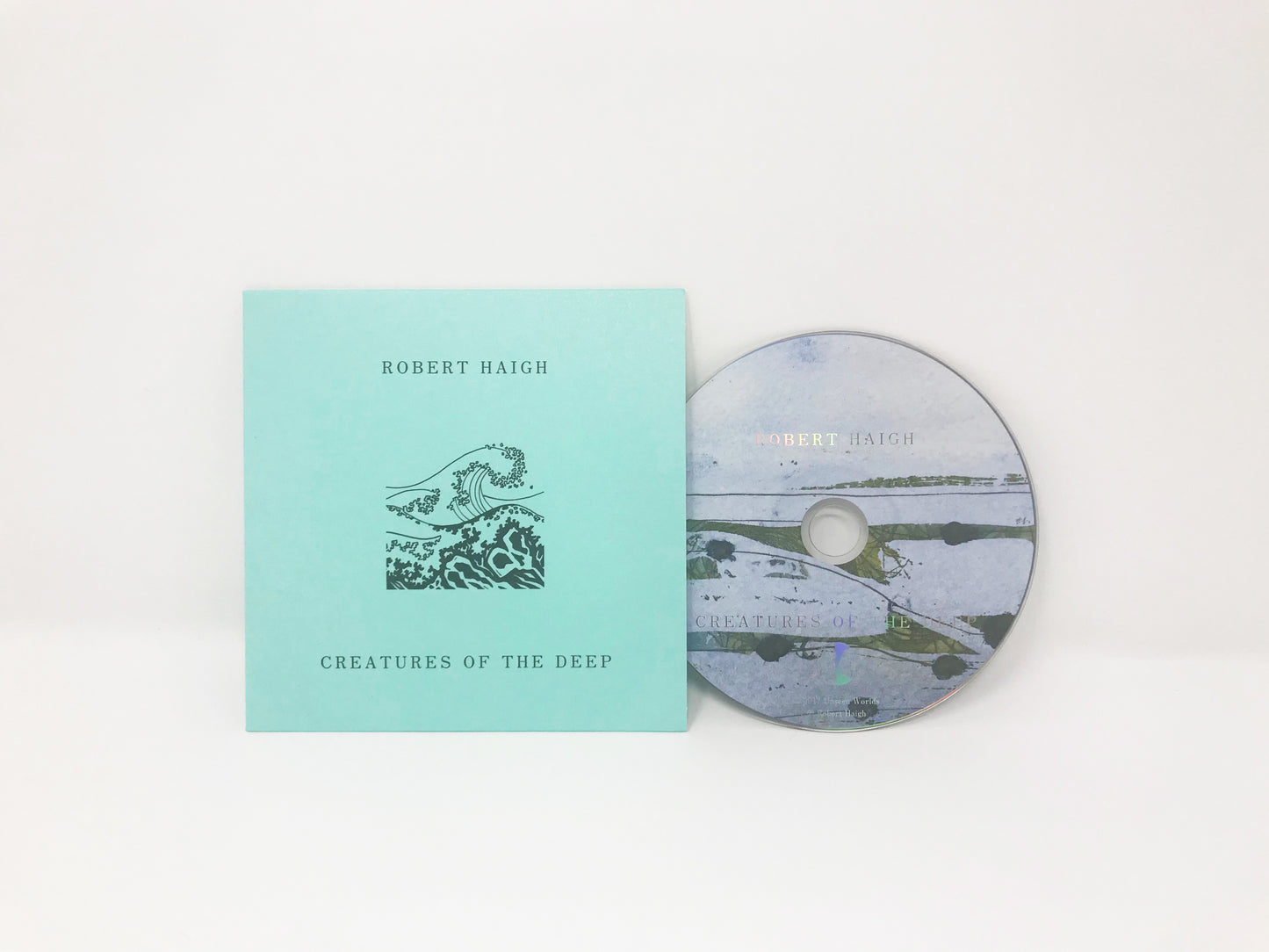 A new album of piano driven ambient music from British composer Robert Haigh. Following in the path of his albums for the Japanese Siren label, Creatures of the Deep is an underground vantage of a meeting between the musical worlds of Harold Budd and Erik Satie. With a storied musical career that has ranged widely in style — from his industrial-avant-garde works on Nurse With Wound's United Diaries label as SEMA to his legendary ambient drum and bass records as Omni Trio on Moving Shadow — Robert Haigh's work occupies a space between music and mystery. With Creatures of the Deep, Haigh is at the peak of his powers. Among noir, minimal, neo-classical landscapes are robust scatterings of bright reflection and a musical expression that is subtle and elusive yet uniquely Haigh's in its voice and masterful execution. The closer we examine, the more is revealed, and the less is defined.
Press
"British composer Robert Haigh has brought another style to the fore in what's already a gloriously varied musical career: he's previously worked within industrial avant-garde as well as ambient drum n' bass as Omni Trio. With Creatures of the Deep, mysteries are allowed to shine weakly, emerging through the speakers at a slow rate, the airy ambient textures and the ghostly passages of the fathoms offering glints of something much bigger…monolithic, even, exploring a world in tones that pacify instead of terrify." - James Catchpole, Fluid Radio
"simply any place where [there is] a slight deviation in sound can be stunningly beautiful" - Duncan Edwards, Brainwashed
Track List
DIGITAL TRACK LIST
Portrait With Shadow
Koto Line
Secret Life of Waves
Birds of Cadence
Unfinished Minor
From the Mystery
Winter Ships
Sunken Pavilions
I Remember Phaedra
Autumn Fool
European Dusk
At school, Haigh was in a band called Labyrinth playing original material that was influenced by David Bowie and Roxy Music. In the early 1980s Haigh released a series of experimental ambient albums under the names Robert Haigh and Sema. He also contributed to several Nurse With Wound projects and formed an industrial avant-funk band called The Truth Club together with Trefor Goronwy, who would go on to join This Heat.

In the 1990s, Haigh developed a unique style of what has become known as 'ambient drum 'n' bass' and released six EPs and six albums under the name Omni Trio to great acclaim. Omni Trio was one of the original drum 'n' bass producers, who first released for Moving Shadow as early as 1993. Following the release of the sixth and final Omni Trio album Rogue Satellite in 2004, Haigh decided to cease recording as Omni Trio.

On his decision to cease recording as Omni Trio he has said: "After Even Angels Cast Shadows and especially the minimal structures of Rogue Satellite, I felt that perhaps my work was done in this particular area. All along the intention was to do the Omni Trio stuff alongside producing and releasing piano based material under my own name. Then the Omni thing blew up much bigger than I had anticipated. But throughout the '90s I also kept writing piano and minimal themes. By the early 2000s the time seemed right to put the emphasis on developing this material." Following Omni Trio, Haigh released a number of modern classical and minimalist albums under his own name for a variety of labels, culminating in a trio of albums for Unseen Worlds (Creatures of the Deep, Black Sarabande, Human Remains), which would also mark an intentional pivot away from album production.