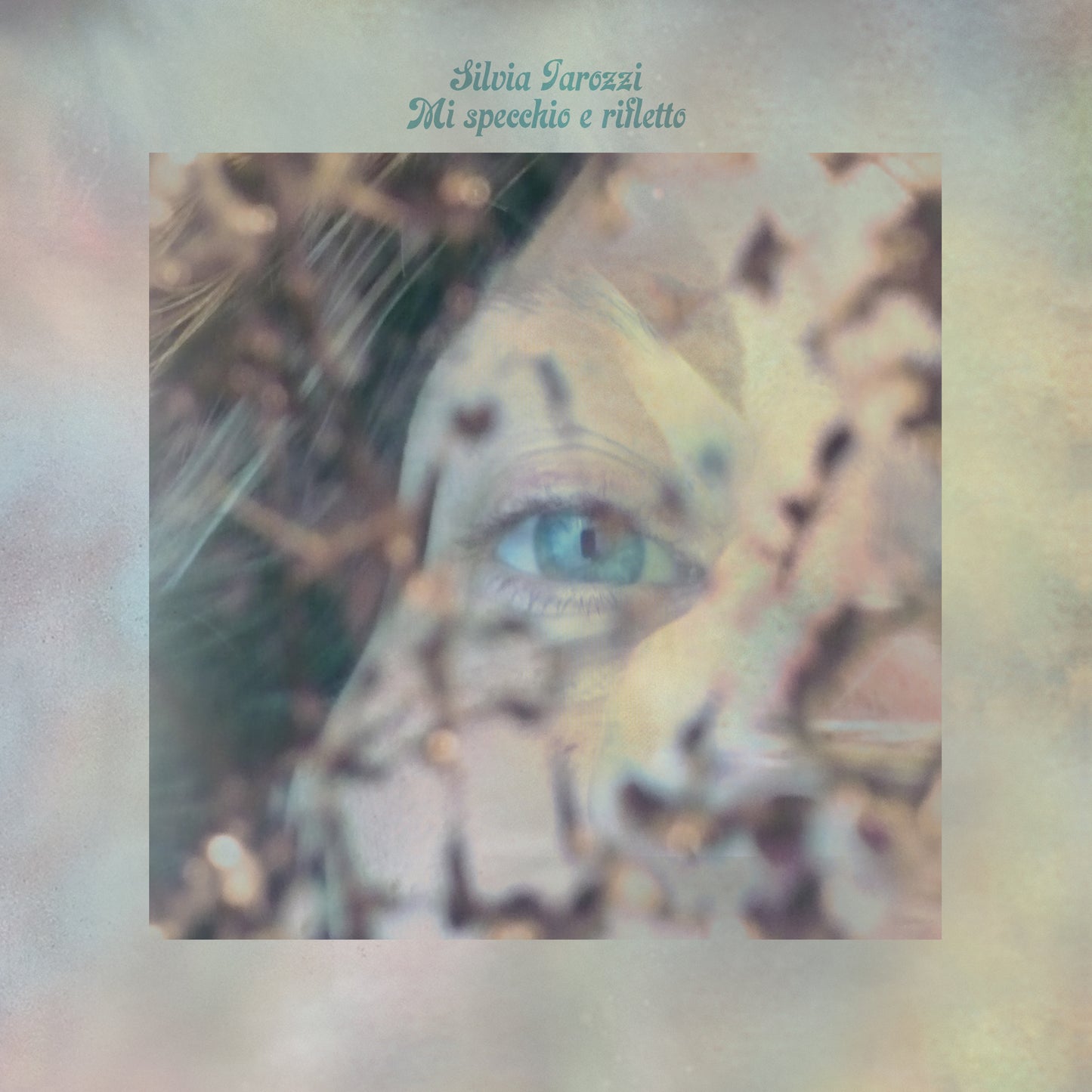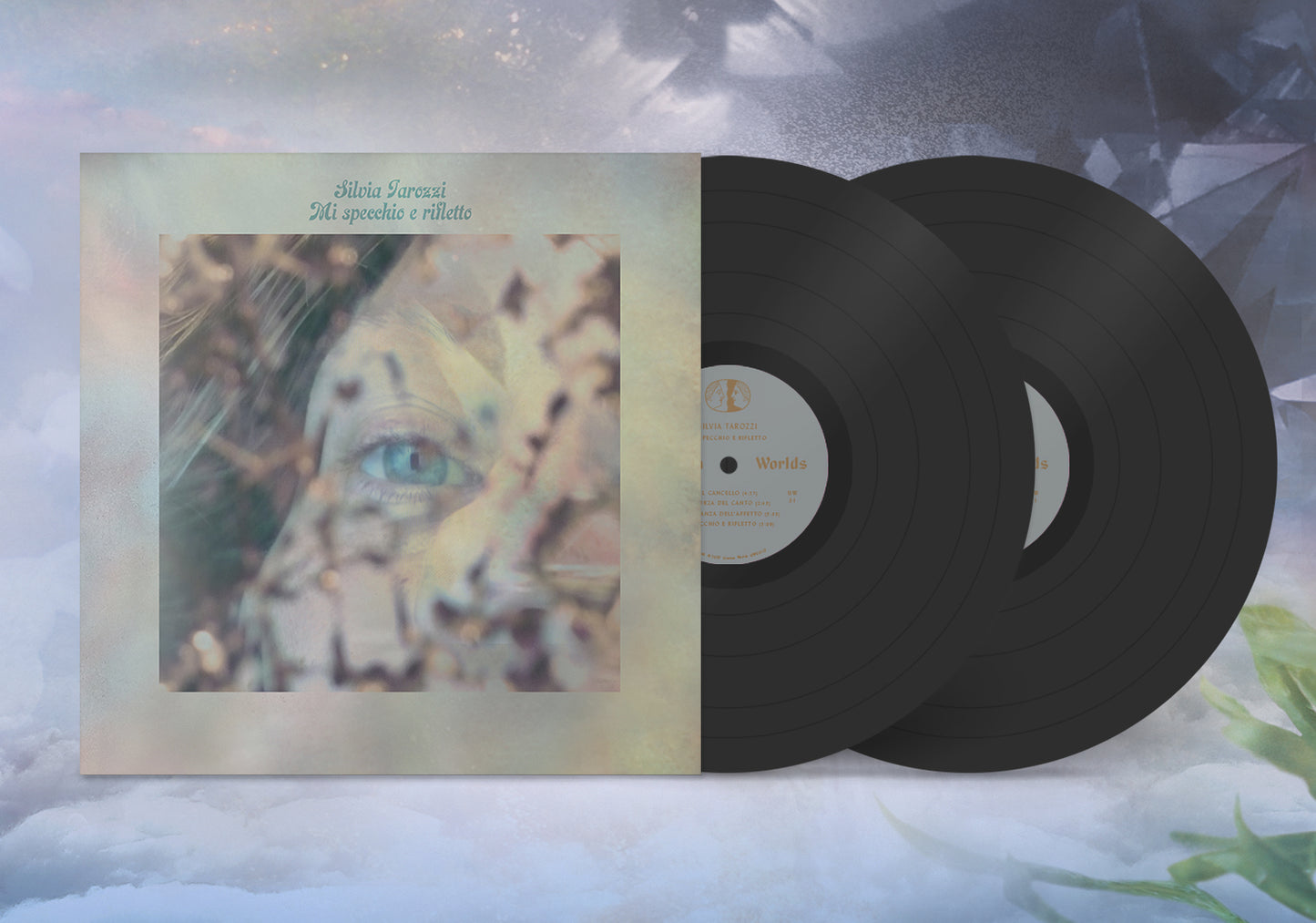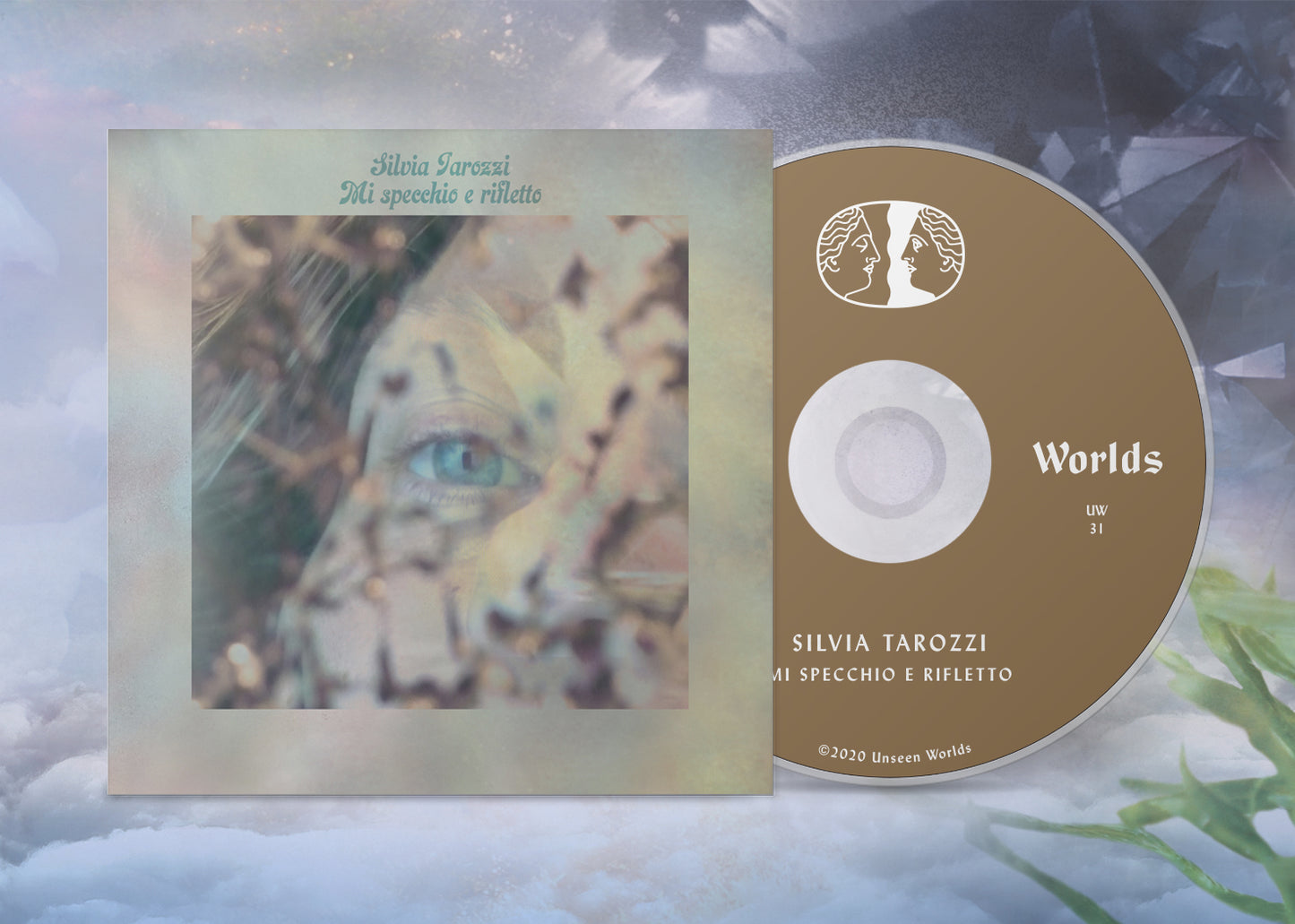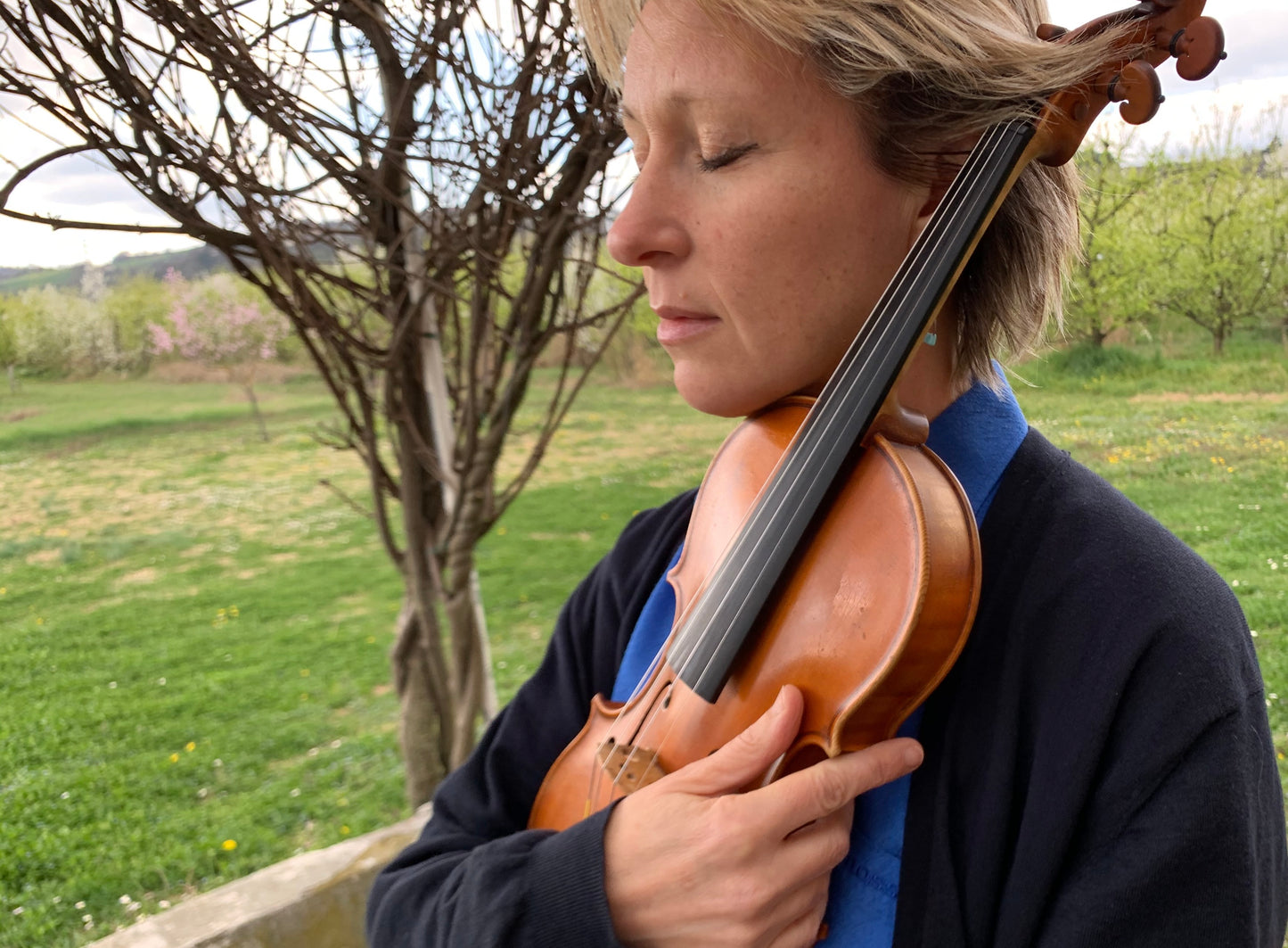 Silvia Tarozzi, inspired by the poet Alda Merini and her studies with composer Garret List, worked with intimate personal history to write songs of love, motherhood, and the mystery hidden behind the curtain of everyday life. Over the course of nearly a decade, Tarozzi practiced setting the poetry of Alda Merini to music and then replacing it with her own to reflect her own life experiences. As a result, Mi specchio e rifletto feels both poetic and earnestly autobiographical.
​​A longtime collaborator of Eliane Radigue and a talented free improvisor, Tarozzi inspires as sensitive awareness while echoing progressive music forebearers. Past masterpieces reverberate throughout: the gentle chamber explorations of Penguin Cafe Orchestra, the science fiction of Franco Battiato's 'Fetus', the abstract free jazz flourishes of Maria Monti's Il Bestiario, the sweetness of Caterina Caselli's Primavera.
As a solo performer, Tarozzi has collaborated with composers Eliane Radigue, Pauline Oliveros, Pascale Criton, Cassandra Miller and Martin Arnold. Her musical approach was particularly influenced by the work and friendship with Oliveros. In duo with Deborah Walker, and as a member of Ensemble Dedalus, she has worked with Christian Wolff, Jürg Frey, Michael Pisaro, Catherine Lamb, Sébastien Roux, and many others. She previously released Philip Corner Extreemizms: early & late on Unseen Worlds in 2018.
Press
"a nuanced investigation of the divine feminine, refracting the quotidian weight of womanhood through an improvisor's prism…
...in vocalizing what she sees in the mirror, Tarozzi makes herself more visible. The theme carries throughout the record as she shifts between diaphanous contemporary-classical flutters and murky synth gnarls, illuminating the complex emotional specifics of motherhood and life as a working musician…
….Tarozzi speaks to a larger, often invisible web of women and the shared experiences of their private lives." -Allison Hussey


Pitchfork (7.8 Review)



"
A suite of luxurious avant-garde songs and sketches by a long time collaborator with Eliane Radigue. The label write up compares this to Maria Monti's Il Bestiario and Franco Battiato, and these are spot-on references" -Jennifer Lucy Allan
The Quietus
Track List
DIGITAL TRACK LIST
1. Al cancello (4:27)
2. La forza del canto (2:43)
3. La sostanza dell'affetto (5:36)
4. Mi specchio e rifletto (3:09)
5. Domina (4:28)
6. Hai nella bocca un silenzio (3:36)
7. Astuta (2:24)
8. Spazio (4:32)
9. … e non volevi le ali (1:40)
10. Che cos'è una primavera (2:46)
11. Siedimi accanto (3:12)
12. L'assenza (3:33)
13. Al balcone (0:49)
14. Sembra neve (5:01)
15. Parlavi di un bambino (2:08)
16. xxx Anna (5:40)
Silvia Tarozzi is a violinist, composer and improviser. The oral transmission of music and the form created through a deep immersion into the sound are traits of her musical research. She has been in a duo with Italian cellist Deborah Walker for about 15 years, and has been the violinist of the French ensemble Dedalus since 2006. She has closely collaborated with and performed work by composers such as Éliane Radigue, Pauline Oliveros, Pascale Criton, Cassandra Miller, Martin Arnold, Pierre-Yves Macé, Philip Corner.

Silvia started composing and improvising at the same time, starting from her experience as an interpreter and through a process of opening up to more creative musical approaches. In 2009 she began to write songs inspired by Italian poetress Alda Merini which became the album Mi specchio e rifletto.

She has been working with the French composer Pascale Criton since 2010 on the technical and expressive possibilities of a violin tuned in sixteenths of tone. From this research comes Circle Process for microtonal violin, which was presented at numerous international festivals. Since 2011 Silvia has also regularly collaborated with Éliane Radigue, becoming one of the main interpreters of her compositional cycle Occam Océan for acoustic instruments and creating numerous works ranging from the violin solo Occam II to chamber music, performing with many of Éliane's interpreters.

Since 2011, Silvia has also coordinated, with Giovanna Giovannini, the activities of the children choir Piccolo Coro Angelico. This project focuses on vocal research and experimentation, bringing children to an open and creative approach to music since the beginning of their musical experience. We conceive that art is a inclusive concept that depends only minimally on technical competence and which instead helps children to develop their skills and talents.