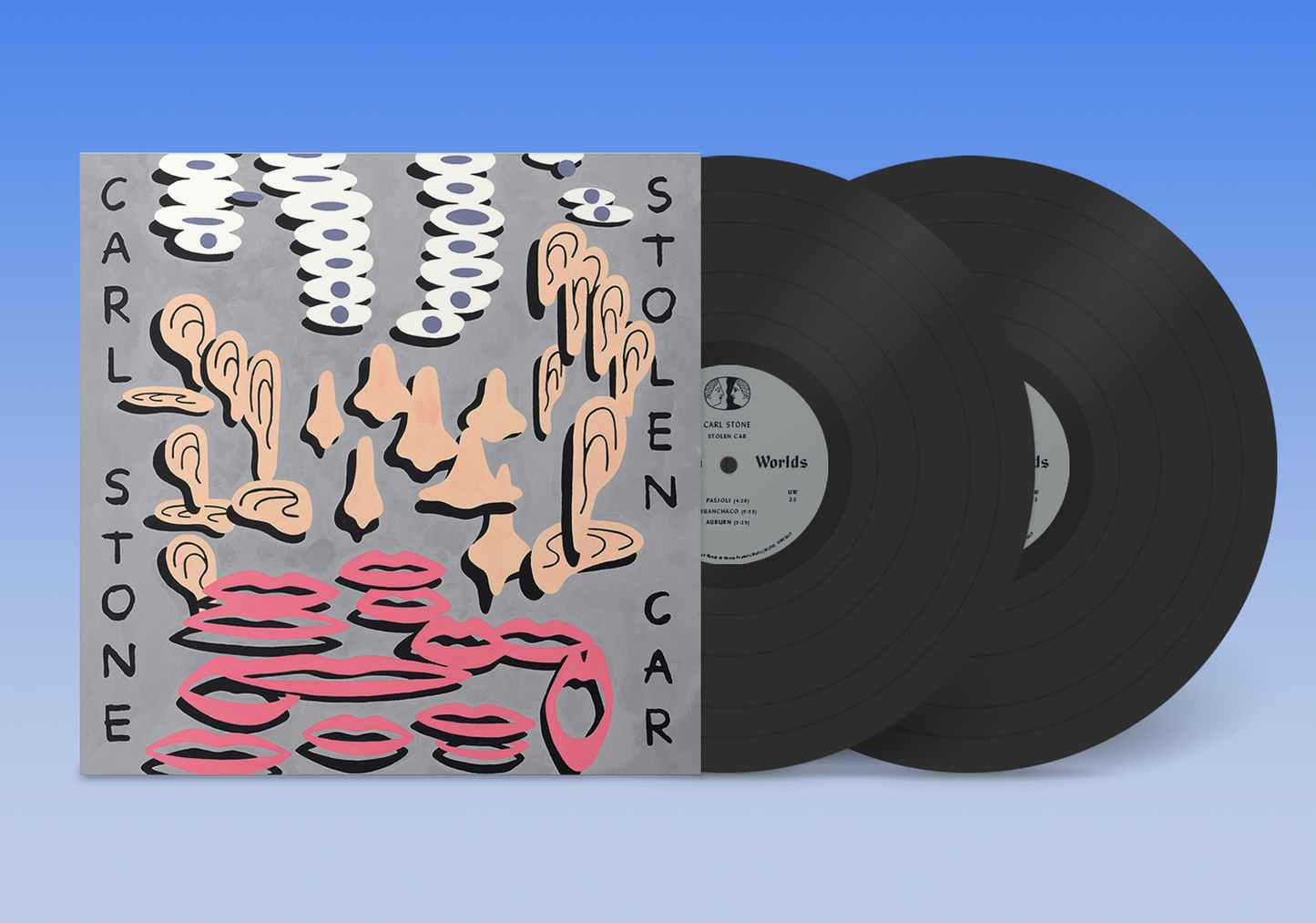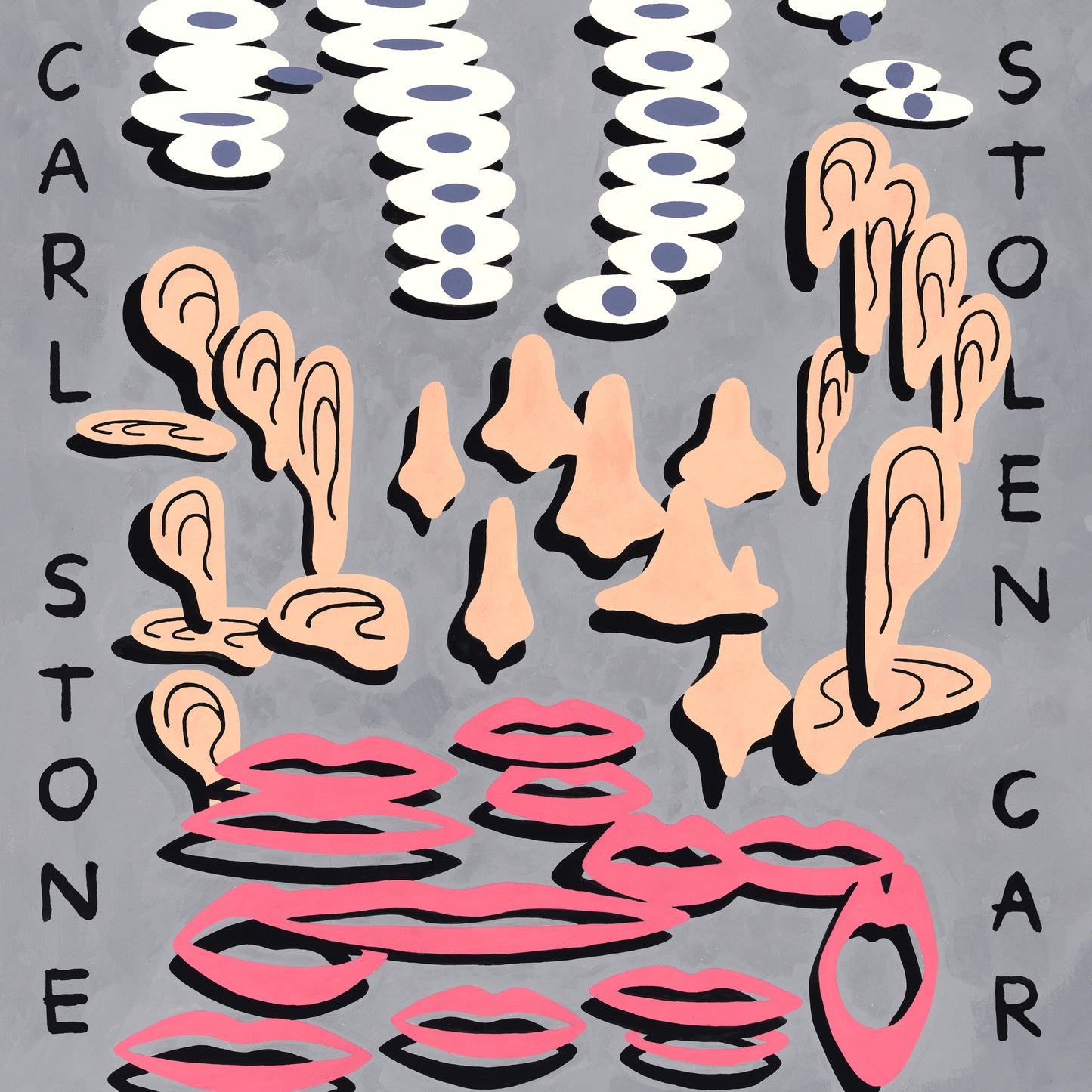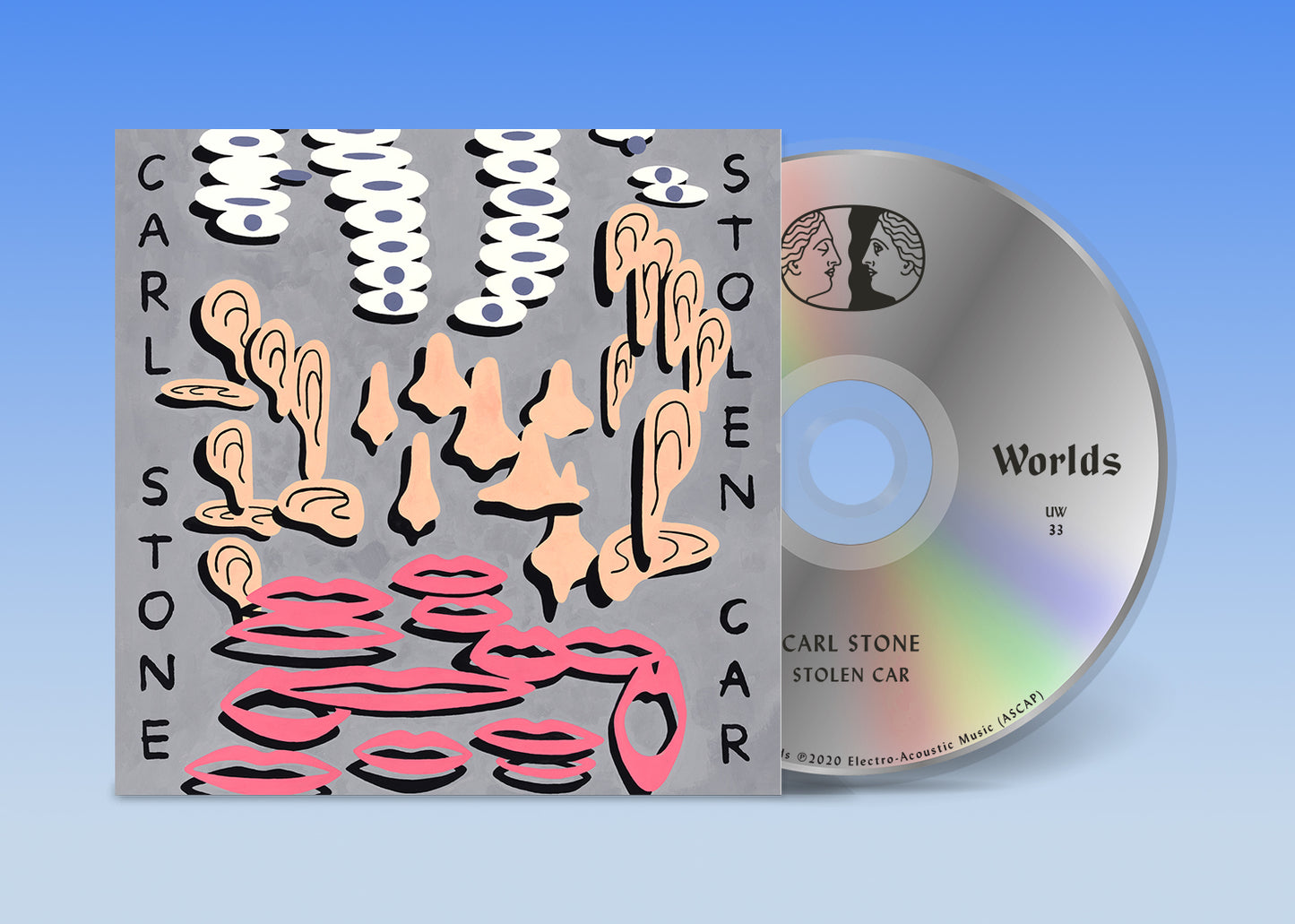 Over the past several years, the recorded output of Carl Stone has been turned on its head. In previous decades, Stone perennially toured new work but kept a harboring gulf of time between the live performances and their recorded release. This not only reflected the careful consideration of the pieces and technical innovations that went into the music but also the largely academic-minded audience that was themselves invested in the history and context of the work. The time span of Stone's recorded output in both sheer musical duration and year range was generously expansive. Following multiple historical overviews of Stone's work on Unseen Worlds and a re-connection with a wider audience, the time between Stone's new work in concert and on record has grown shorter and shorter until there is now almost no distance at all. Stone's work has often at its core explored new potential within popular cultural musics, simultaneously unspooling and satisfying a pop craving. On Stolen Car, the forms of Carl Stone's pieces have also become more compact, making for a progressive new stage in Stone's career where he is not only creating out of pop forms but challenging them.
Stolen Car is the gleeful, heart racing sound of hijack, hotwire, and escape. Stone carries the easy smirk and confidence of a car
thief just out of the can, a magician in a new town setting up a game of balls and cups. With each track he reaches under the steering wheel and yanks a fistful of wires. Boom, the engine roars to life, the car speeds off into the sunset, the cups are tipped over, the balls, like the car, are gone.

"These tracks were all made in late 2019 and 2020, much of when I was in pandemic isolation about 5000 miles from my home base of Tokyo. All are made using my favorite programming language MAX. However distinct these two groupings might be they share some common and long-held musical concerns. I seek to explore the inner workings of the music we listen to using techniques of magnification, dissection, granulation,, anagramization, and others. I like to hijack the surface values of commercial music and re-purpose them offer a newer, different meaning, via irony and subversion."
- Carl Stone, Los Angeles, September 2020
Press
"At times it feels like Stone's music is a secret decoder ring unlocking the infinite possibilities hidden within other recordings... deft manipulation and recreation of pop music's emotional impact out of apparent chaos is a substantial part of what makes much of the music on Stolen Car the most fully realized of Stone's career." -Jonathan Williger
Pitchfork
"'Stolen Car,' by the sample-driven American composer Carl Stone — presents up-tempo found-melodies, pristinely rendered into fresh guises." -Seth Colter Walls
The New York Times
"[Stone's] latest album is full of compositions scavenged from the spoils of ram-raiding the pop charts... Stone's compositions are more like shredded currency - something about the colour and texture of the shreds gives away its former incarnation, but lord help anyone trying to Sellotape them together to buy a coffee. The resulting hyperbolic sounds - process driven as they are - find kinship with the maximalist psychedelic pyrotechnics and neon deconstructions of smooth jazz and death metal of the Hausu Mountain roster... Stone's glitches become earworms; "Au Jus", the manic anagram of "Bojuk", is a catchier toetapper than its source material... "Saaris" sounds like a loop of Juice Newton's "Angel OfThe Morning" drowned in reverb and haunted by Roky Erikson's ghost. Is Stone bookending an album with two songs that can be read as expert tessellations of drivetime kiss-offs, or something else entirely? Who the hell knows? But I salute the Note Rasc'I who keeps us guessing." -Emily Bick
The Wire
Track List
2LP TRACK LIST
SIDE A

Pasjoli (4:29)

Huanchaco (5:53)

Auburn (5:23)


SIDE B

Au Jus (3:36)

Hinatei (3:37)

The Jugged Hare (3:06)

Rinka (4:45)


SIDE C

Bojuk (6:03)

Ganci (7:49)

Figli (7:14)


SIDE D

Xiomara (6:47)

Saaris (10:50)
Carl Stone is one of the pioneers of live computer music.  He studied composition at CalArts with Morton Subotnick and James Tenney and has composed electro-acoustic music almost exclusively since 1972. When New Music was exiting the loft scene of the 1970s and entering the more commercial realm of the 1980s, Stone guided his art through that transition period by fusing his compositional ambitions with systems of live performance that were simultaneously pop savvy, commercially suicidal, and technologically forward-thinking.  He moved away from pure electronic sound and was among the vanguard of artists incorporating turntables, early digital samplers, and personal computers into live electronic music composition.  An adopter of the Max programming language while it was still in its earliest development at the IRCAM research center, Stone continues to use it as his primary instrument, both solo and in collaboration with other improvisers.  In addition to his work as a composer, Stone served as Music Director of KPFK-FM in Los Angeles from 1978-1981, director of Meet the Composer California from 1981-1997, and President of the American Music Center from 1992-1995.  He currently divides his time between Los Angeles and Japan, where he retired as a faculty member of the Department of Media Engineering at Chukyo University.