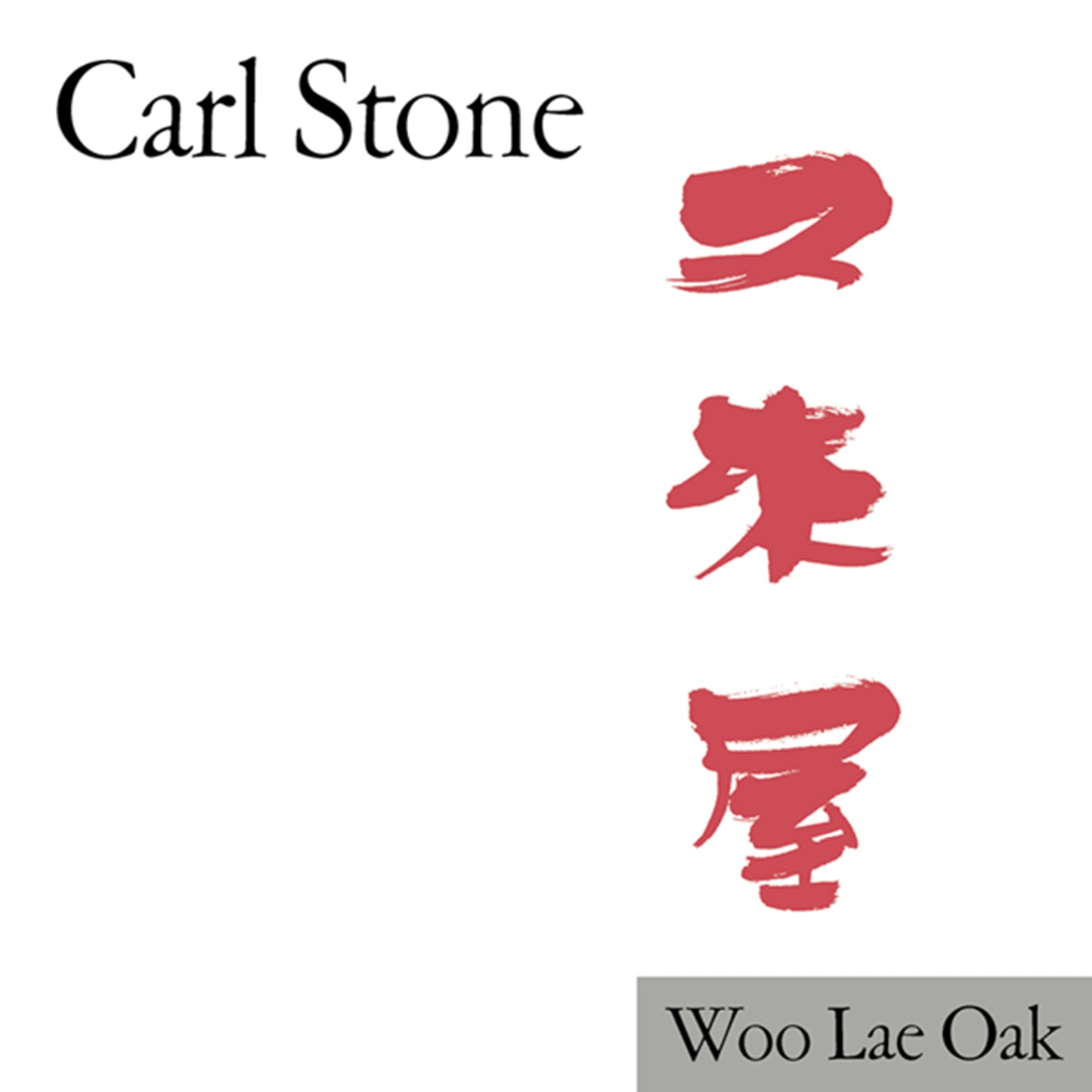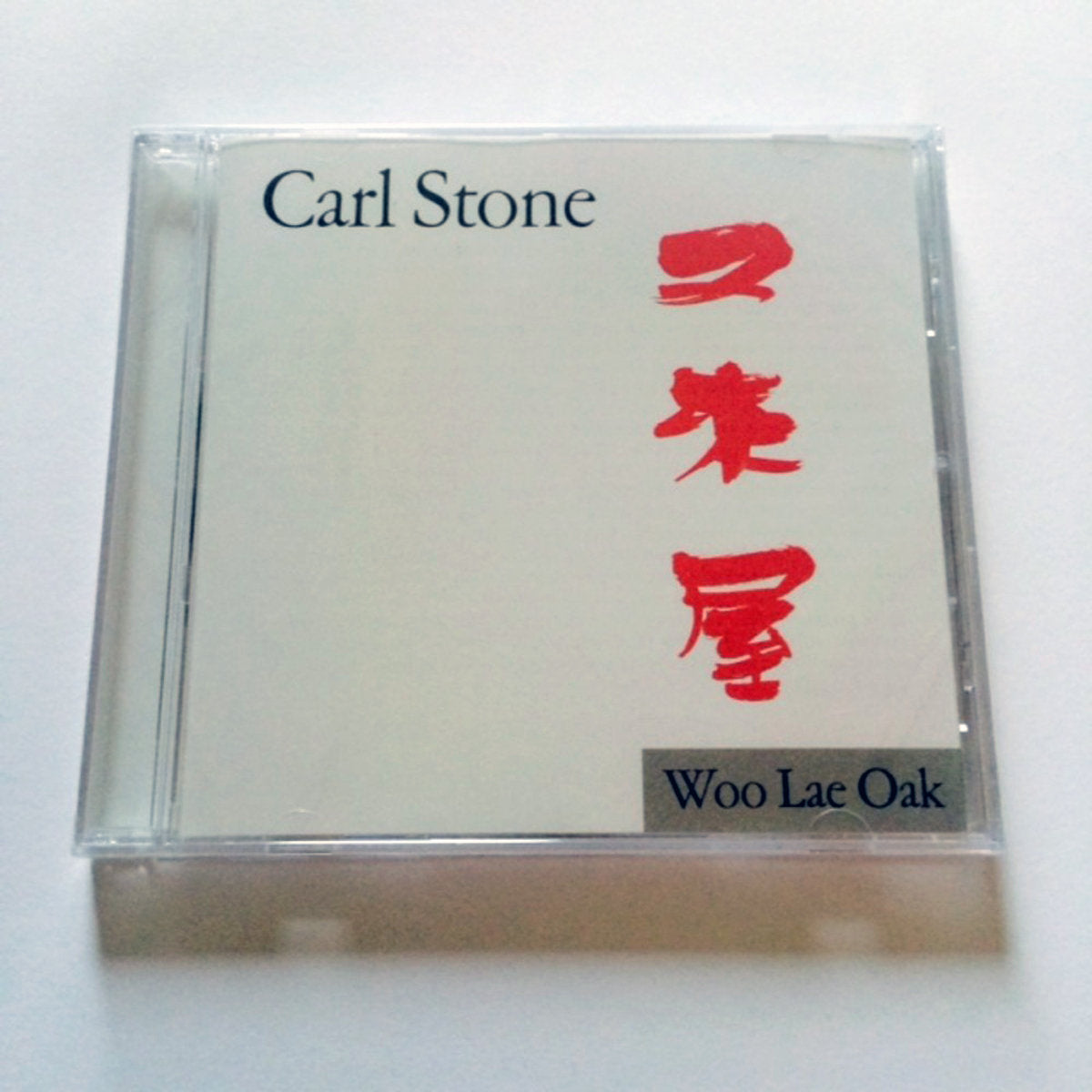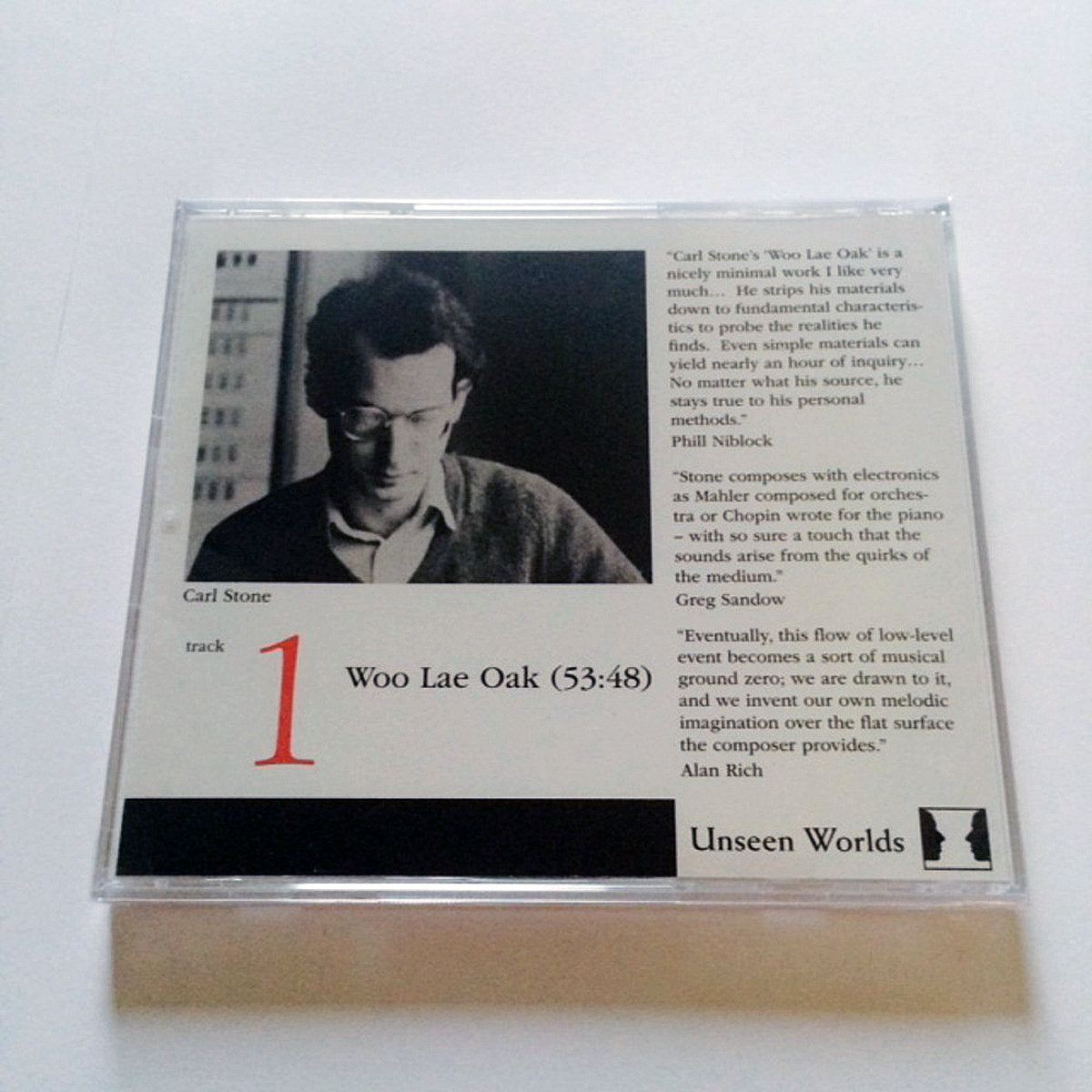 First ever CD of Carl Stone's debut album, originally released on Joan La Barbara's Wizard Records in 1983. Woo Lae Oak is a 54 minute tape piece based around minimal samples of strings and wind which layer, deconstruct and reform into an expansive, shimmering whole. Remastered for CD, with original artwork and new accompanying notes by Phill Niblock.
Press
"Stunning drone work, rescued from oblivion, and an absolute minimalism classic." - Forced Exposure
"Rich and great drone/minimal work that was previously only on a small-label pressing that didn't do the depth of the music justice. This release does!" - Wayside Music
"Stone composes with electronics as Mahler composed for orchestra or Chopin wrote for the piano - with so sure a touch that the sounds arise from the quirks of the medium. He shows – people still need demonstrations of these things – that both electronic music and music based on logical processes don't have to be cold. If I were making a list of the best composers working in this country today, I'd rank him very high." - Gregory Sandow, Village Voice
Track List
DIGITAL TRACK LIST
1. Woo Lae Oak (53:48)
Credits
Woo Lae Oak (from The Korean Series, 1981-1983) was commissioned by the California Institute of the Arts and the Music Department of the University of California San Diego, and was realized in the studios of the California Institute of the Arts. The album cover was designed by Tim Shea. The recording was originally released on Joan LaBarbara's Wizard Records in 1983, catalog Wizard 224, and was digitally mastered for this CD by Tom Gordon in 2007.

Thanks to Robert Burns, Neil Fauerso, April Greiman, Renee Levine, Tommy McCutchon, John Payne, Arthur Stidfole, Morton Subotnick, and a big thank you to Joan La Barbara for her support, giving me my first album in 1983.
© 2008 Electro-Acoustic Music (ASCAP). All rights reserved.
Carl Stone is one of the pioneers of live computer music.  He studied composition at CalArts with Morton Subotnick and James Tenney and has composed electro-acoustic music almost exclusively since 1972. When New Music was exiting the loft scene of the 1970s and entering the more commercial realm of the 1980s, Stone guided his art through that transition period by fusing his compositional ambitions with systems of live performance that were simultaneously pop savvy, commercially suicidal, and technologically forward-thinking.  He moved away from pure electronic sound and was among the vanguard of artists incorporating turntables, early digital samplers, and personal computers into live electronic music composition.  An adopter of the Max programming language while it was still in its earliest development at the IRCAM research center, Stone continues to use it as his primary instrument, both solo and in collaboration with other improvisers.  In addition to his work as a composer, Stone served as Music Director of KPFK-FM in Los Angeles from 1978-1981, director of Meet the Composer California from 1981-1997, and President of the American Music Center from 1992-1995.  He currently divides his time between Los Angeles and Japan, where he retired as a faculty member of the Department of Media Engineering at Chukyo University.